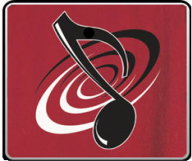 We will offer events that contribute to the Music Booster's general fund.
Use of funds
The General Fund is used for many things, all with majority approval of the membership, including:
Senior Scholarship
Summer Camp Scholarship
Florida/New York trip expenses including partial chaperone reimbursement, transportation reimbursement for equipment truck
Special requests from Directors (to be requested prior to purchase)
Daily operations of the organization for miscellaneous office and other expenses
Planned fundraising events
Red Rally Tailgate Party by the HS football field, Aug. 20, 2015. Falcon Spirit Wear and misc items
Keycard Sale - August through October

Pancake Breakfast - March 5, 2016, Main Street Pub,7 am - 10 am

CFAC Concessions - year round
Home game sporting event ticket sales - Fall and Spring
GVSU home football game concessions - September through November
If you have ideas for fundraisers, please mention it at a meeting or contact any of the officers.