Athletics News
Athletics News

View Archives
February 23, 2017
Honors & Achievements: Girls Bowling Team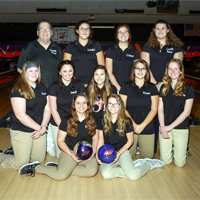 Congratulations to the Falcons Girls Bowling Team for earning the OK Blue Conference Title! Best of luck to the Falcons Girls Bowling Team as they compete this weekend in the 2017 Girls Division 2 tournament at Northway Lanes, Muskegon.
February 23, 2017
Honors & Achievements: Wrestling Coaches Honored
Falcons wrestling coaches Duane Watson and Ben Burk have been named Regional Head Coach and Regional Assistant Coach of the Year respectively the Michigan Wrestling Association. Duane Watson has been coaching the Allendale Wrestling program for 29 years and racked up 577 wins. This year, the Falcon grapplers pinned a spot in the state wrestling finals, giving the coach another regional title. Read how Coach Watson has supported one of his athletes...
February 23, 2017
Honors & Achievements: Wrestling Team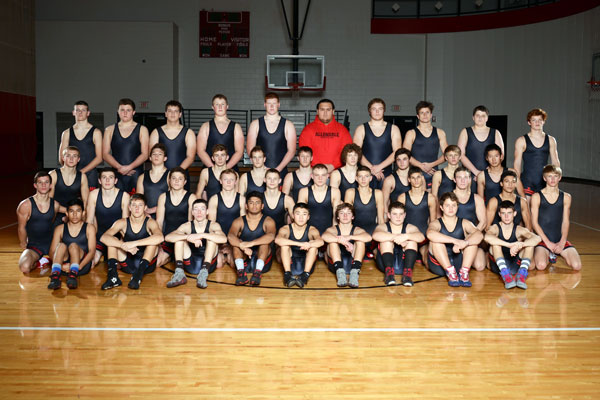 The Allendale High School Falcons Wrestling team is headed to the State Wrestling Finals! The OK Blue Conference champions secured their win at the regional wrestling tournament on February 15. A 61-14 win over Allegan gave the Falcons their first-ever Division 2 regional title* and first regional title since 2011. The Falcon Wrestlers will attempt to pin the state title this Friday at McGuirk Arena, Central Michigan University. Tickets available here. (*Because of increased enrollment, the team moved up to Division 2)
February 23, 2017
Mackenzie Sikma to perform National Anthem at State Wrestling Tournament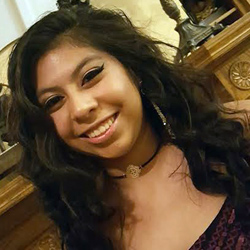 Allendale High School sophomore Mackenzie Sikma has been tapped to perform the National Anthem, opening the State Wrestling Individual Finals on March 3, at the Palace at Auburn Hills. Mackenzie is a member of the Allendale Chamber Choir, and is a "stat girl" for the high school wrestling team.