Athletic Boosters

---
The Allendale Athletic Boosters are committed to supporting Falcon Sports. Their main goal is to be a resource for the coaches and the athletic department, assisting them in providing our athletes the best opportunity to achieve their highest potential.
The main source of income for the Boosters comes from the revenues raised in our concession stands.
We always need more help. Please see a Boosters Representative or inquire at a concession stand during a game for how to get involved.
If you share our interest in Falcon Athletics, we invite you to be a part of our group!
---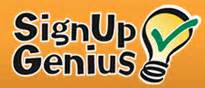 ---
Meeting Schedule
Athletic Boosters will meet in the HS Round Rm. the 3rd Monday of the month at 6:30 PM.

August 15
September 19
October 17
November 21
January 16
February 20
March 20
April 17
May 15