Community Announcements
Community Announcements

View Archives
02/22/2017
Join Michigan State University for the 2017 MSU Extension Master Naturalist events
What is the Master Naturalist Program?
The MSU Extension Master Naturalist Program is similar to the Master Gardener program only with a focus on conservation and the environment. To earn Master Naturalist certification, participants must attend 25 hours of education (six classes), complete 30 hours of volunteering in an approved conservation setting and then pass a take-home final exam.

The Master Naturalist program consists of a series of six classes that are offered on six different Saturdays, 8 a.m. - 12:30 p.m., from April - August. The class fee is $215.

December 7, 2016
Free Car Seat Safety Checks by appointment for Expectant Moms and Families
The Ottawa County Sheriff's Department (OCSD) in partnership with the Allendale Fire Department is again offering free car seat inspections in 2017, including individual appointments for expectant mothers.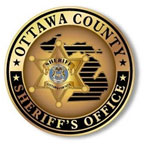 For expectant mothers who already have a car seat or just purchased a new one, the OCSD will set individual appointments at the Allendale Fire Station. Expectant mothers who would like their child safety seats installed by Nationally Certified Child Passenger Safety Technicians can schedule individual appointments by contacting Allendale Township at 616-895-6295 x24.
All other car seat inspections will take place at the Allendale Fire Station, 6676 Lake Michigan Drive in Allendale. The 2017 free car seat inspections will be held from 4:30 - 7 pm on Tuesday, March 21; Tuesday, June 27; and Tuesday, November 14. Appointments are required for these inspections. Call 616-748-2285 to request a time.
All car seat inspections are free. A limited number of low cost replacement car seats are available at all locations, for those who qualify. Children who need a replacements seat must be present with parent or legal guardian.
September 7, 2016
Cub Scouts Open to all Kindergarten - Fifth Grade Students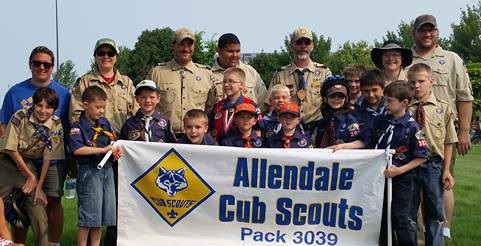 Want to learn about Cub Scouts in Allendale, and have some fun at the same time? Join us the second Tuesday, of every month from 6:30-8:00 pm at Springview wing cafeteria to learn more. The program offers fun and challenging activities that promote character development and physical fitness. Family involvement is an essential part of the program, and parents are encouraged to play an active role. Cub Scouting is for boys in the Kindergarten through fifth grades.

Any additional questions please call 616-648-1231.
---
GUIDELINES FOR NON-SCHOOL SPONSORED ADVERTISING/ANNOUNCEMENTS

Only APS sponsored activities are to be posted in teacher mailboxes to be passed out to students.
Girl Scouts, Boy Scouts, Township Youth Group, Township Youth Athletic Activity, Rocket Cheerleading, Rocket Football, GVSU, and Religious "Club" fliers are to be posted on an outside/inside bulletin boards or on the counter (whatever is used in the building); however, they are not to be placed in teacher mailboxes or in classrooms.
Only Township and APS events will be posted on electronic APs marquees.
Profit-based groups are not allowed to advertise their events or place fliers in teacher boxes, outside/inside bulletin boards, counters, walls, or doors.
APS sponsored activities may use the teacher workroom copiers, if not in use.
Religious "activities" and "event" fliers are not permissible on outside/inside bulletin boards, counters, doors, or walls.