DISTRICT NEWS
Subscribe to District News

View Archives
February 15, 2017
Bond Issue Video & Information

PROPOSED BOND ISSUE IMPROVEMENTS - FACT SHEET


PROPOSED BOND ISSUE IMPROVEMENTS - SITE MAPS


PROPOSED BOND ISSUE - FREQUENTLY ASKED QUESTIONS (FAQ)

It is the continued mission of Allendale Public Schools to educate, inspire and support all students. As we look to the future of Allendale Public Schools, the Board of Education is asking you to vote on a bond proposal on Tuesday, May 2, 2017, for improvements to address identified and ongoing needs. This bond proposal would generate $29,555,000. These dollars would be spent gradually over the course of five years to provide for the continuing needs of our schools.
March 27, 2017
TriSonics Robotics team headed to State Championship, April 12-15; currently ranked 5th in MI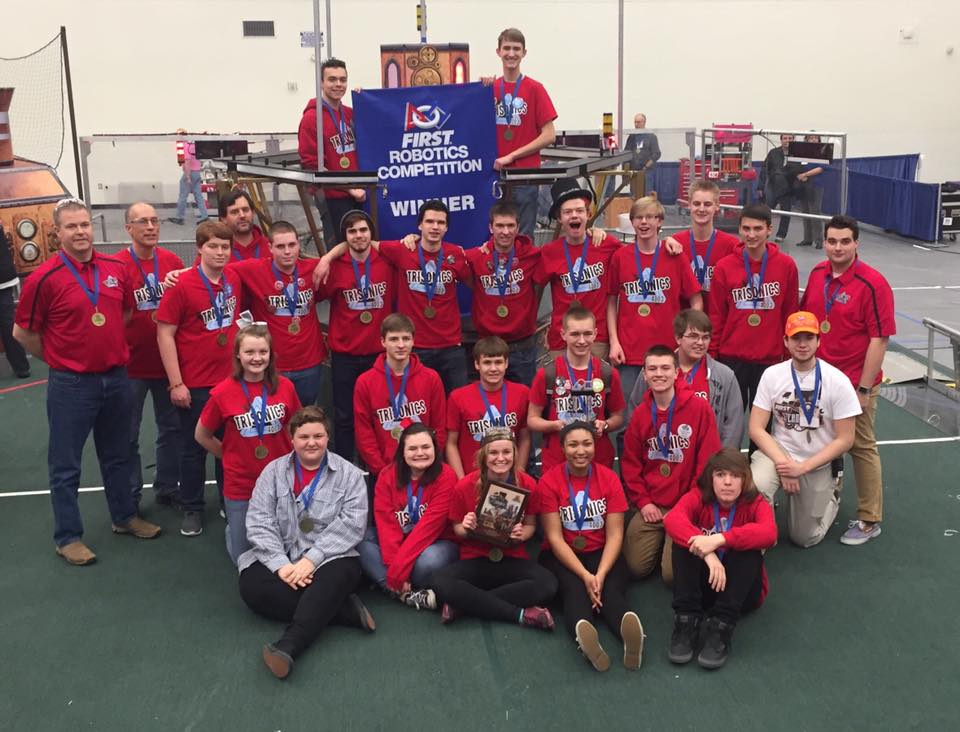 The TriSonics Robotics team #4003 out-performed nearly every competitor to earn a trip to the State Championship in April. The team enjoyed a highly competitive weekend at the West Michigan District Robotics event, held at GVSU on March 25-26. The TriSonics team is comprised of students from Allendale, Coopersville, Jenison, Reeths-Puffer, West Michigan Aviation Academy and homeschooled families.
"The team and their robot did extremely well, earning high rankings and awards, " said Coach Chad Potinsky.
March 23, 2017
Allendale Board of Education announces finalists for Superintendent
The Allendale Board of Education will interview two finalists to replace retiring Superintendent Dan Jonker on Tuesday, March 28. The finalists are Dr. Garth Cooper, Superintendent, Pewamo-Westphalia Community Schools, and Mr. Scott Smith, Director of Human Resources and Assessment, Hudsonville Public Schools. The board interviewed six candidates March 20-22. Forty-four applications were received for the position.
March 24, 2017
Eleven Allendale Teachers share $1900 in Grants from Allendale Public School Foundation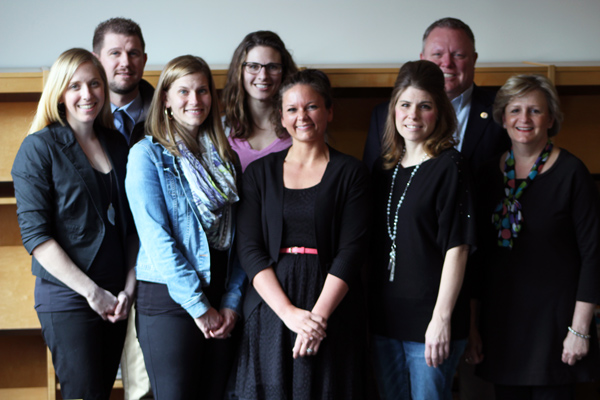 Eleven Allendale Public Schools teachers have been awarded grants totaling $1920 by the Allendale Public School Foundation. Teachers were invited to submit proposals for mini-grants of up to $200 to try out a new idea or buy the "extras" for an existing lesson plan or project. The grant funds can only be used for capital supplies.
March 24, 2017
Allendale Public Schools honored with fourth consecutive Digital School District Survey Award
The Digital School Districts Survey recognizes schools integrating technology for innovative curriculum and improved student learning.
March 24, 2017
March is Reading Month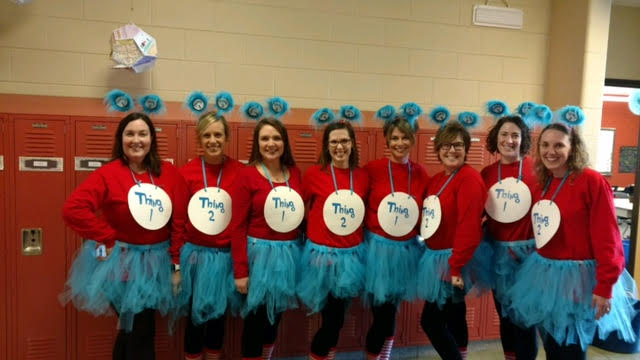 Throughout March, our students have practiced reading in creative ways to celebrate "March is Reading Month."
March 24, 2017
Elementary students soak in Grand Rapids Symphony AIR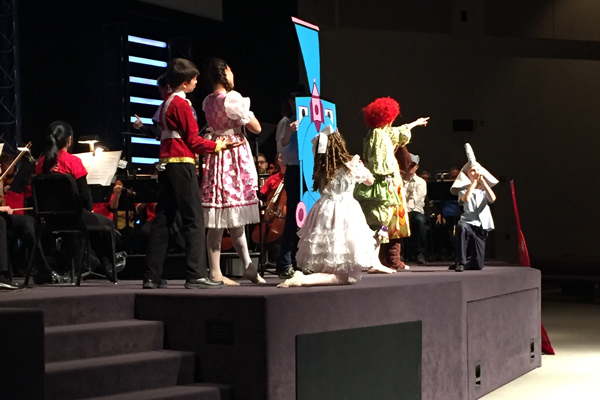 The Grand Rapids Symphony and Allendale Public Schools are committed to ensuring students have access to great music as part of their education. The Symphony provides important musical experiences through its Artists in Residence (AIR) program, a two-year partnership program with select schools. The program brings traditional concert experiences as well as small ensembles of Symphony musicians to schools. The students experience the symphony at various levels that are age appropriate.
March 24, 2017
Class of 2021 considers College, Career Planning
Eighth grade is not too early to consider college and career planning. That was the message business leaders and post-secondary educators brought to members of the Class of 2021. Allendale-area business leaders spoke with the eighth grade classes about their post-high school education, career path, and what they like about their job.
March 23, 2017
Educational Job Fair, March 30 at Ottawa Area ISD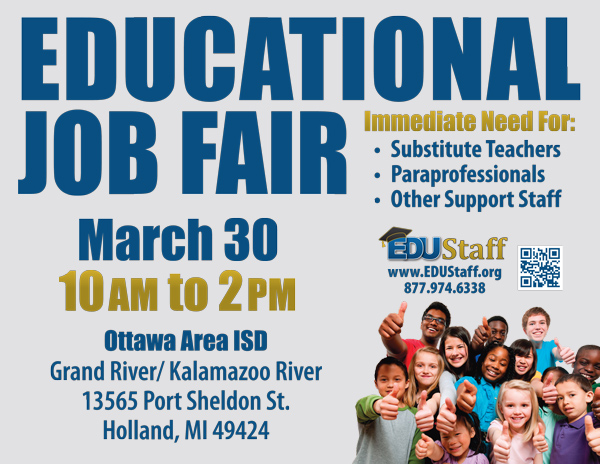 March 24, 2017
Musician Teaches American Sign Language (ASL) Enrichment Class
Elementary music teacher Allie Griffith helps her students make music every day but during her Enrichment class, students don't make a sound! Mrs. Griffith shared her passion for American Sign Language (ASL), teaching the language to Enrichment program students.