Important Note to Parents of Developmental Kindergartners at Allendale Public School
There is no need to re-register your child for Kindergarten if your child is currently attending Developmental Kindergarten at Allendale Public Schools.
KINDERGARTEN Enrollment Forms
You may print, complete and return the required forms needed to enroll your child in Kindergarten or Developmental Kindergarten.
Registration Requirements For 2016/2017 school year

Your child must be 5 years old on or before September 1, 2016 to enroll in Kindergarten (K) or Developmental Kindergarten (DK)*.

Your child's original Birth Certificate w/Raised Seal (a copy will be taken at registration)

Proof of Residency: Utility bill, lease or mortgage (No auto or voter registration, subscriptions, etc.)

Health Appraisal Form: Completed and signed by a physician

Complete Immunization Record or Immunization Waiver stamped by Ottawa County Health Department or Medical Immunization Waiver signed by a physician.
Immunization Flyer from MI Ottawa Department of Public Health
Vision and Hearing Screening
All Requirements above must be provided BEFORE your child will be permitted to begin school.
Please bring the completed forms along with any of the items listed above to Allendale District Office located at the South end of the Oakwood building 10505 Learning Lane (door letter A).
DK-K enrollment for the 2016/2017 begins March 1, 2016.
District Office hours:
Monday - Friday 8:00-4:00
Summer hours: Monday - Thursday 8:00-3:00
For more information call District Enrollment 892-5574 or
our elementary building 892-3470 or 892-3465
Allendale Public Schools does not discriminate on the basis of race, color, religion, gender, sexual orientation, gender identity or expression, age, disability, genetic information, marital status, height, weight, amnesty, limited English proficiency in any of its programs or activities, or status as a covered veteran in accordance with applicable federal, state, and local laws. The following office has been designated to handle inquiries regarding the nondiscrimination policies:
District Administration Office
10505 Learning Lane
Allendale MI 49401
616-892-5570

2016-17 School Calendar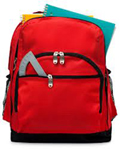 Children MUST BE 5 YEARS OLD
ON OR BEFORE SEPTEMBER 1, 2016 to enroll in Kindergarten or Developmental Kindergarten.
Exception for parents residing in Allendale District *Parents/Guardians of children turning 5 years of age between Sept 2nd and Dec 1st may also submit enrollment forms for their child for 2016/2017 school year.
We will make every effort to consider your child's registration for our full time
Developmental Kindergarten classrooms for the 2016/2017 school year.
Enrollment forms for the upcoming 2016/2017 school year are available online or at the District Office at 10505 Learning Lane, Allendale, MI 49401