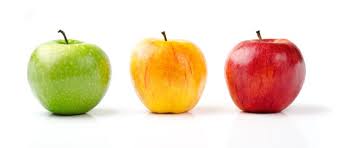 Schools of Choice
schools of choice
The schools of choice provisions in Section 105 and 105c of the State School Aid Act allow local school districts to enroll non-resident students. Section 105 permits local school districts to enroll students who reside in other local school districts within the same intermediate school district. Section 105c allows enrollment of students who reside in school districts in contiguous intermediate school districts.
Allendale Public Schools will accept new School of Choice non-resident applications for the 2017/2018 school year for the following grade levels: Kindergarten and 1st through 12th grade.

The district reserves the right to close available grade levels when space becomes limited.
New School of Choice applications will be accepted through September 8, 2017.

The district may deny a new non-resident enrollment due to any of the following reasons:
The student was suspended from the previous school district within the past two school years.
The student was expelled from the previous school district within the past two years.
The student has been convicted of a felony.
Important considerations for parents and students applying for schools-of-choice:
Transportation is not provided for schools-of-choice enrollees; parents must provide their own transportation to and from school for children accepted for enrollment, or transport their children to and from the nearest available Allendale bus stop.
According to the rules of the Michigan High School Athletic Association (MHSAA) there is a 60 school day ineligibility period for athletic participation for schools of choice enrollees in grades 10-12. See www.mhsaa.com for more information.
A student enrolled under Section 105c is eligible or becomes eligible for special education services following enrollment, the enrolling district and the district of residence must have a written agreement regarding the payment of added costs of special education programs and services for the student to continue to be enrolled by non-resident district.
*The 2017/2018 School of Choice form will be available April 1, 2017.
The School of Choice form may be completed electronically, downloaded/printed, or forms are available at the district office. Google Chrome is no longer compatible with Acrobat. Please use a different web browser if you wish to complete the form electronically.
District Administration Office
10505 Learning Lane
Allendale MI 49401
616-892-5570