How do I force a person calling to ring my phone instead of voice announcing?
NOTE: Your phone's buttons/display make look slightly different depending on the building you are in but the process is the same.
Press Options on your phone's LCD screen.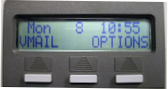 Press Next once, choose VAB option.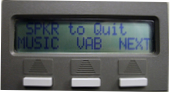 Choose ON options, then press Next.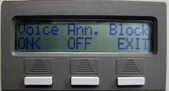 Press SPEAKER to exit OPTIONS menu.