2016 Teacher mini grant awards in the amount of $1477 enhance student learning
Congratulations to the following teachers:
Lower Row: Richelle Rybinski – Title I Teacher | Sara Lema – Gifted and Talented Program |Lindsay Filcik – 2nd Grade |Betsy VanderPloeg – Kindergarten|Upper Row: | Christy Dehning – Kindergarten| Rebecca Buck – Media Specialist |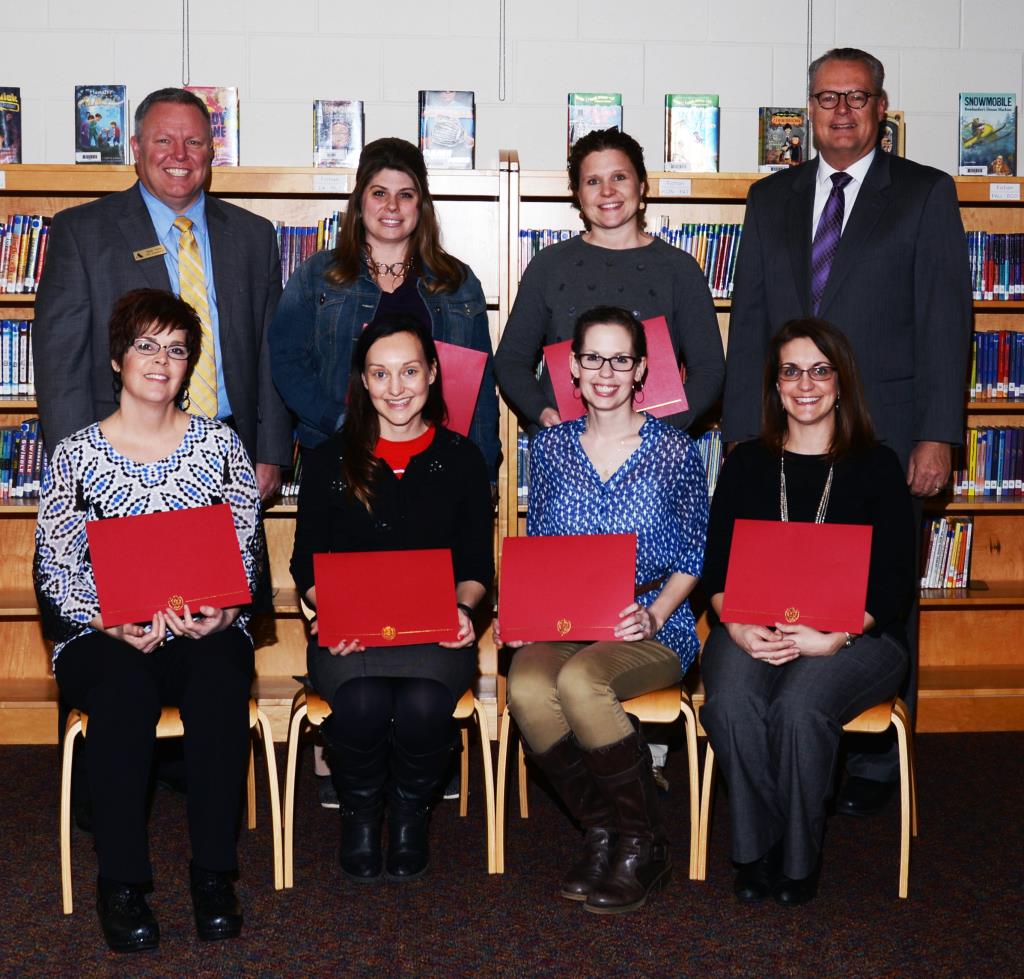 APS President Mark Allen and Superintendent Dr. Daniel Jonker presenting the awards.
---
Grant deadlines are March 1st and October 1st of each year. All completed grant application materials should be emailed to Carol Coffey.
Allendale Public School Foundation Grants

Grant Instructions & Questions

Grant Application Cover Sheet

Grant Project Budget Form
Allendale Public School Foundation Teacher Mini-Grants

Teacher Mini-Grant Directions

Teacher Mini-Grant Application Form
Fall 2015 Mini-Grant Recipients
Andi Lee, Elementary Teacher
Jenna Masselink, Elementary Teacher
Amy McMurray, Elementary Teacher
Ashley Thompson, Elementary Teacher