Falcon Open

---
​
The Allendale Public School Foundation's 5th Annual Falcon Open took place on June 3rd at The Highlands Golf Course in Grand Rapids. It was a perfect day for the event and everyone enjoyed golfing in support of education. This year's event marked the largest Falcon Open to date with a full course of golfers and sponsors. Through team registrations, sponsorships and contests the Foundation raised just over $10,000 for our fund that awards teacher grants, senior scholarships and provides funding for other educational programs.
---
Thank you to our event co-sponsors;

Beckering Construction Inc. and GMB,

our lunch sponsor

Modern Roofing/BCT Benefits

, our beverage sponsor

Chemical Bank

as well as all of our business sponsors and community volunteers. This event would not be possible without your support; we appreciate you.
---
A special thank you to our other participating sponsors and donation partners:
Sponsors:
Adam Elenbaas for Township Supervisor § Allendale Community Foundation § Applied Imaging § APS Board of Education § Auto Body Xperts § Barber Ford § § Betten Baker § Biz Stream Inc. § Bob's Sports Bar § Countryside § Dan & Faith Jonker § Detter Foundation § Gem Plastics § Greg DeJong-Ottawa County Commissioner § Kenowa Plumbing § LMCU § Maner Costerisan PC § Meade Zolman Family Dentistry § Meekhof's Lakeside Trucking § Mercantile Bank § Miner Supply Co, Inc § Pleune Service Company § Scholten Fant § Trailpoint § Trane Corporation § Video Tech Tronics, Inc.

Donation Partners:

Allendale Library § Brusveen Chiropractic § Celebration Cinema § EBS § GVSU § Highlands Golf Course § Main St. Pub § Meijer § Metron Integrated Health Systems § Mugshots § Peppinos § Tim Horton's § True Value § Universal Sales & Marketing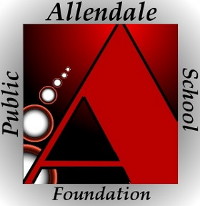 Mark your calendar for the
6th Annual Open
June 2, 2017