Falcon Open
seventh annual falcon open is friday, june 1, 2018
Mark your calendar now for Friday, June 1, 2018 at Terra Verde Golf course and plan to join us for the seventh annual Falcon Open. Our golf outing is an important opportunity to support the Allendale Public Schools Foundation while enjoying a great day of golf.
2018 Sponsorship Form 2018 Team Registration Form
---
Thank you for making the 2017 Falcon Open a great success!
The sixth annual Falcon Open Golf Outing was the most successful yet -- raising more than $11,000 for the Allendale Public School Foundation. This year, the outing was held at Terra Verde Golf Course in Nunica with 64 golfers joining in the friendly competition.
The outing is the Foundation's largest fundraising event. Of the total proceeds, $8,700 was added to the Foundation's endowment fund and $3,000 has been designated for student scholarships and teacher grants. The endowment fund now stands at nearly $90,000.
"Thank you to the golfers and sponsors who made this year's outing a great success," said Mark Allen, president of the Allendale Public School Foundation. "Our schools are successful because we enjoy tremendous support from the greater Allendale Community."
Mark your calendar now for next year's Falcon Open, Friday, June 1, 2018. Please patronize the Falcon Open sponsors when you can...

A special thank you to our sponsors and donation partners:
Sponsors:
Allendale Community Foundation | Applied Imaging | APS Board of Education | Auto Body Xperts | Betten Baker | Bob's Sports Bar | Brusveen Chiropractic Clinic and Therapy | Countryside Greenhouse | Dan & Faith Jonker | Detter Foundation | Gem Plastics | Greg DeJong - Ottawa County Commissioner | Holland Bus Company | Horizon Bank | Huntington Bank | Kenowa Plumbing | Lake Michigan Credit Union | Laser Dynamics | Maner Costerisan PC | Meade Zolman Family Dentistry | Meekhof's Lakeside Trucking | Mercantile Bank | Miner Supply Co, Inc | Pleune Service Company | Scholten Fant | Town & Country Investment Services | Trane Corporation | Video Tech Tronics, Inc. | West Wind Place Apartments

Donation Partners:
Allendale Library | Brusveen Chiropractic | Chemical Bank | EBS | Fusion Salon | Grand Valley State University | Main Street Pub | Meijer | | Mugshots | Peppinos | Terra Verde Golf Course | Tim Horton's | True Value Hardware | Universal Sales & Marketing
2017 Falcon Open - Participants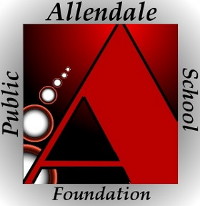 Save the Date:
7th Annual Falcon Open
Friday, June 1, 2018