Preschool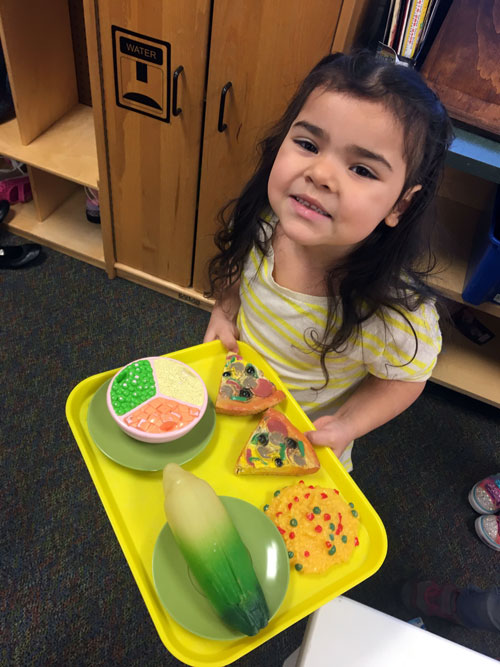 Wee Ones Preschool embraces the philosophy that each child has great potential and will develop at his/her individual pace. Children learn best in a creative, relaxed atmosphere. With staff support, children learn to make decisions, solve problems, share and take turns, listen and follow directions, and discover more about others, and develops positive self-esteem.

Wee Ones curriculum works to develop key skills through large/small groups integrating play, music, art and literacy. The curriculum focuses on the social, emotional, intellectual, auditory, visual and physical development of the preschool age child.

Children must be 3-years-old * or 4-years-old + by September 1 to attend the Wee Ones programs. Wee Ones is staffed by a professionally trained teacher and a paraprofessional who is Child Development Associate (CDA) certified. All staff are certified in First Aid and CPR. Classes run 30 weeks, based on two 15-week semesters following the Evergreen Elementary School calendar.

* Class Schedule for 3-year-olds
Mornings: Mon/Wed or Tue/Thu, 8:45 - 11:15 am
Afternoons: Scheduled as needed, 12:30 - 3:00 pm

+ Class Schedule for 4-year-olds
Mornings: Tue/Thu or Mon/Wed/Fri, 8:45 - 11:30 am
Afternoons: Tue/Thu or Mon/Wed/Fri, 12:30 - 3:15 pm

Tuition & Fees
A $45 registration fee is due when the child is enrolled; $5 is for a parent access card and is refunded when the card is returned at year-end.
3-year-olds = $820
4-year-olds (2 days/week) = $885
4-year-olds (3 days/week) = $1,230
50% of tuition is due by August 15, with balance due by the first day of second semester (mid-January). A monthly payment plan is available through the APS District Office.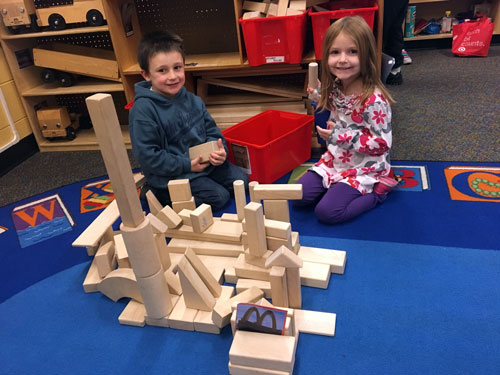 Great Start Readiness Preschool (GSRP) is a free program for four-year-old children who meet state income guidelines. GSRP applications are accepted year-round. If the program is full, applicants' names will be placed on a waiting list for any available openings.

Great Start Readiness Program provides a loving environment for children to learn and grow their creative, social, academic and motor skills. The APS Great Start Readiness Program uses Creative Curriculum, along with Handwriting Without Tears and Zoophonics to guide students toward school readiness.
Children attending GSRP must be four-years-old (4) by September 1. GSRP is staffed by a teacher who holds a Michigan teaching certificate with an Early Childhood endorsement, and a paraprofessional who is Child Development Associate (CDA) certified. All staff are certified in First Aid and CPR. GSRP classes are half-days on Mondays through Thursdays.

GSRP welcomes parents as partners in this program. Parents may be involved in parent/family workshops,
classroom visits, volunteer activities, two (2) parent/teacher conferences and two home visits, scheduled for the beginning and end of the school year.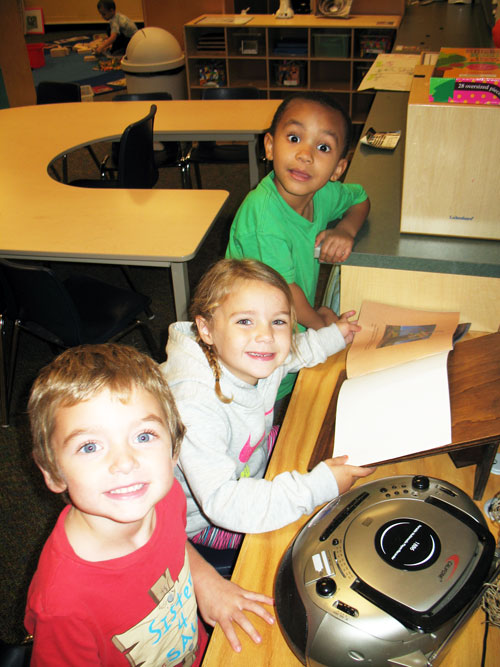 Early Childhood Special Education (ECSE) is a special education preschool program designed to foster and develop basic learning skills for children with physical, cognitive, language, hearing, visual, emotional or autism spectrum disorder impairments. The ECSE team prepares the children for and provides them with the skills they need to make a successful transition to elementary school. Children who qualify for the program receive specialized instruction from certified staff. It is designed to meet the individual needs of each child.

ECSE is for children who are three (3) to five (5) years old. Eligibility is determined by evaluations conducted by an early childhood diagnostic team. An Individualized Education Plan (IEP) is written for qualified children. Services may include speech and language therapy, occupational therapy, physical therapy, and/or social work. Parents receive support and instruction sessions.