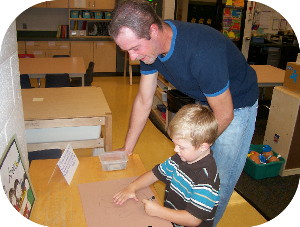 Great Start is a state-funded kindergarten readiness program. The goal of the program is to prepare four year olds for kindergarten. The class meets half days, Monday through Thursday. It offers a variety of readiness activities and social experiences. The classroom atmosphere and activities guide the children toward success and positive self-esteem.
To be eligible for our program, families must meet two or more qualifying factors.

Click here to view the qualifying risk factors.
To see if you qualify, to register or check availability please call District Office at 892-5570 or stop in the office located at 10505 Learning Lane - Door A.
TUITION IS FREE! Funded by the State of Michigan.