NEW OPTIONS NEWS STORIES
New Options News Stories

View Archives
December 5, 2016
Flu Granny Dispenses Advice on the Seasonal Flu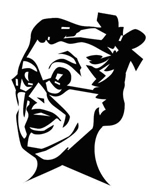 Your Granny always knows best, right?
Ottawa County Department of Public Health believes in Grannies, too. That's why they encourage you to follow the advice of the "Flu Granny."
Influenza is a contagious respiratory illness. Every year various strains of the seasonal flu circulate in our community causing "the flu" in tens of thousands of people.