OAKWOOD NEWS
Oakwood News

View Archives
11/06/2017
Show Your Support to Benefit our Falcon Student Readers!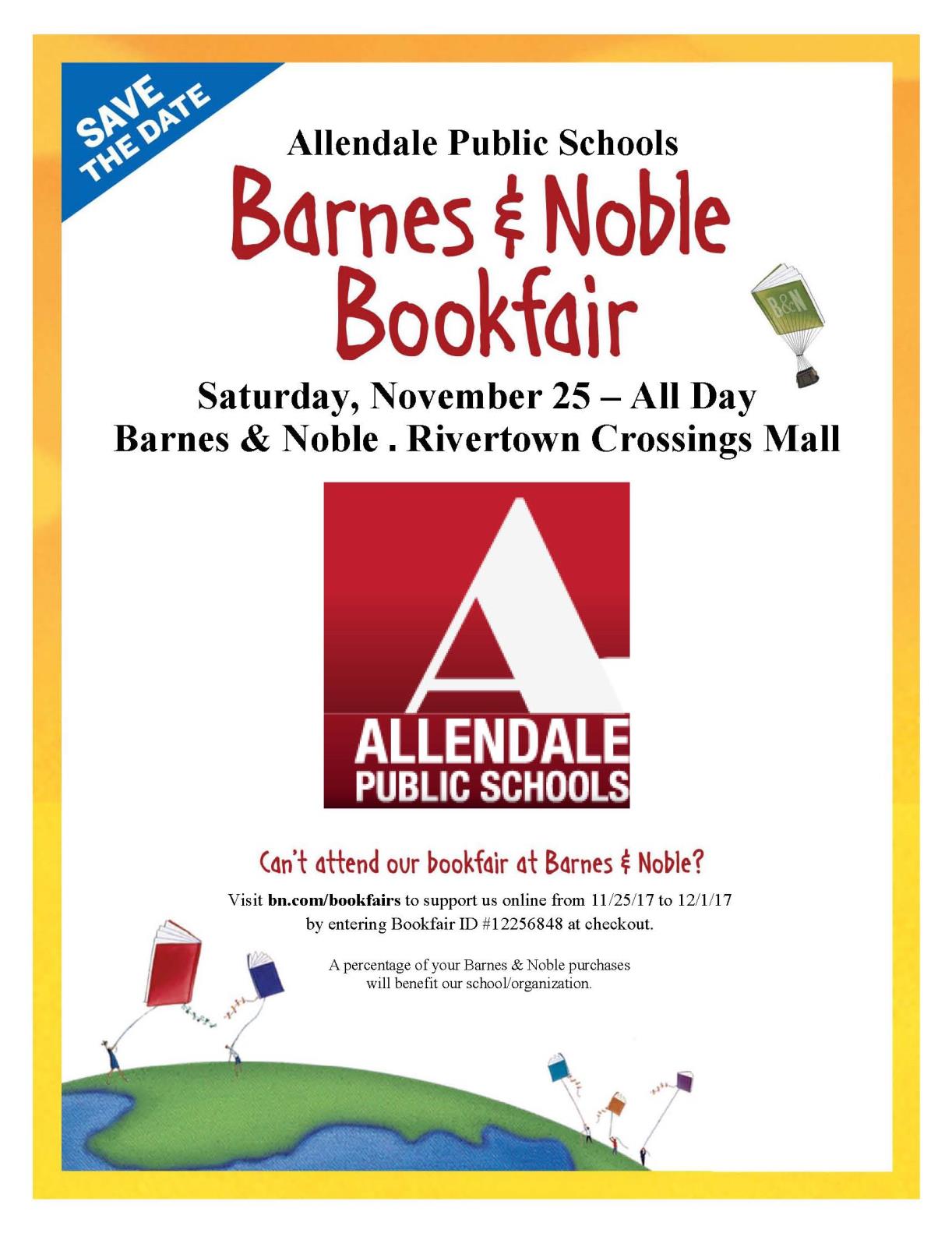 Come join us at Barnes & Noble at Rivertown Crossings Mall on Saturday, November 25, where we will be hosting a Book Fair. There will be story times, book talks, coloring, and free gift wrapping. Plus, we will have "wish list" books for our teachers and media centers. All purchases that day by anyone using our code - #12256848 - or at least mentioning Allendale - will result in us earning up to 25% of the sale to use to buy more books. This includes any food or drinks purchased in the cafe. Sales will continue online by using our code - #12256848 - from 11/25/17 to 12/1/17 at www.barnesandnoble.com. Please support our Falcon readers!
October 20, 2017
Help us address Hunger, Homelessness in Allendale Schools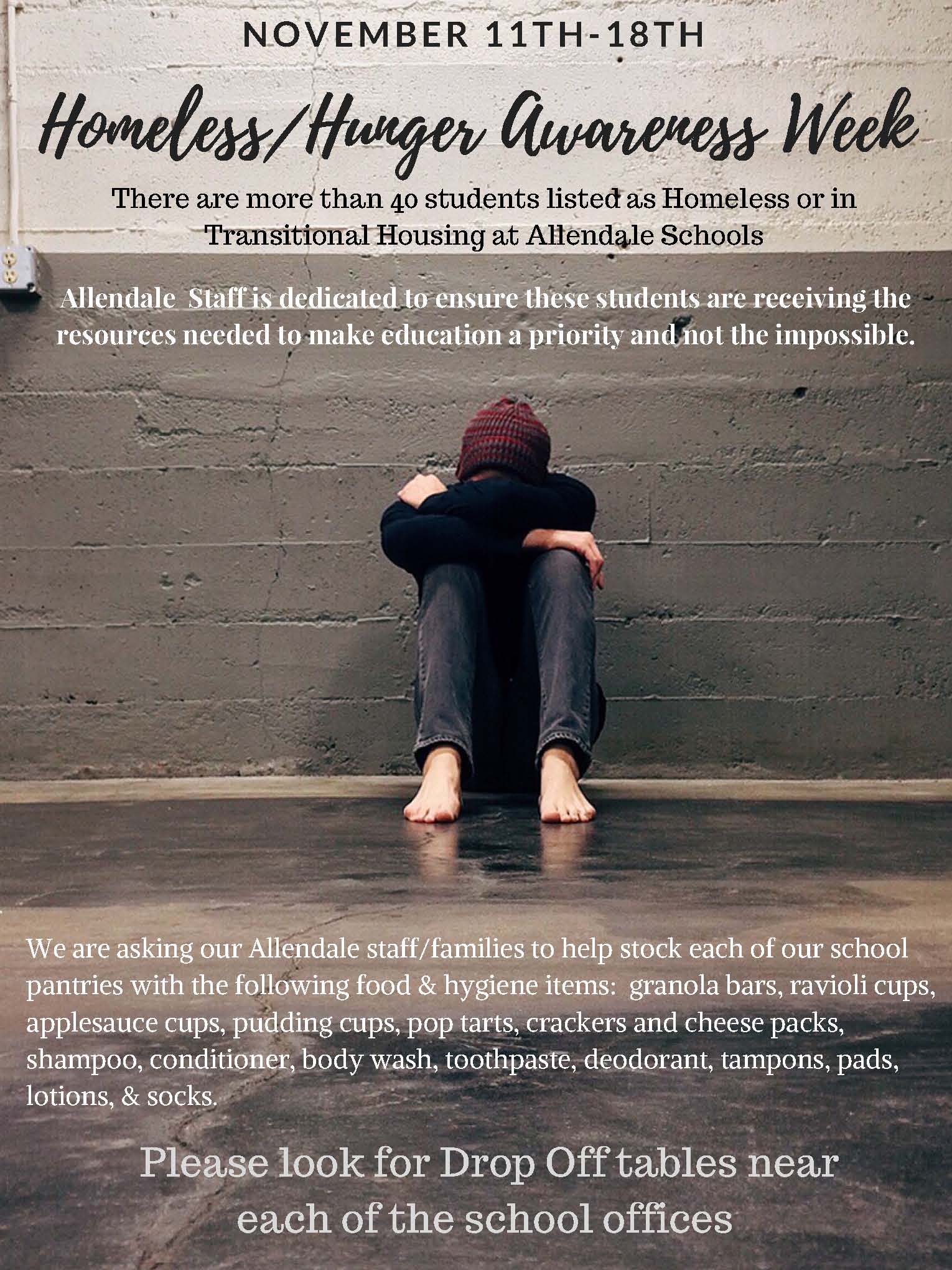 November 11 - 18 is "Hunger & Homelessness Awareness Week"
No one should have to worry about having food to eat or a place to live. The reality is hunger and homelessness are widespread problems that affect many people every day, including students in Allendale Public Schools.
To raise awareness and assist families in need, the school district is observing "Hunger & Homelessness Awareness Week" November 11 - 18.
Here are some quick facts regarding Homelessness in Ottawa County & Allendale:
In 2016, over 1100 Ottawa County students were considered homeless.
There are currently more than 40 Allendale students listed as Homeless or living in Transitional Housing.
The average age of a homeless person is nine (9) years old.
Ottawa County has only three emergency shelter service providers. They will not take unaccompanied youth until they are 18 years old.
"Allendale Public Schools staff are dedicated to ensuring students are receiving the resources they need to make education a priority, and not impossible," says Kari Wiersema, Student Support Services Coordinator for Allendale Schools.