Allendale Music Boosters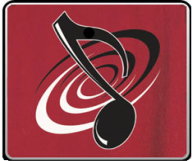 The APS Music Boosters are parents, alumni and friends of band and choir students in the Allendale Middle School and High School. We are an advocate for music in the school system and in the community.
In order for the organization to help as needed, we need parents and students to be involved. There are many ways to be involved as a volunteer, whether you are interested in committing large amounts of time or are able to assist at specific events. We can use your donation of time, energy and ideas!
We meet the second Tuesday of every month, from September through May, at 7 p.m. in the High School band or choir room. (No meeting in December)
The Music Boosters provide funds to assist with maintenance of uniforms, purchase instruments and miscellaneous equipment, and scholarships. The Music Boosters also assist financially with major band or choir trips and provide chaperone and transportation services for these trips when needed. Scholarships are provided every summer for two senior music students. Three high school music experience scholarships are also awarded each summer. Financial assistance is awarded to students for camps and trips.
IMPORTANT: If you are NOT receiving Music Booster e-mail messages, and you would like to hear about the latest Allendale Music Booster news and opportunities, please send your e-mail address to allendalemusicboosters@gmail.com
Middle School and High School Music Program Events