Community Education Class Offerings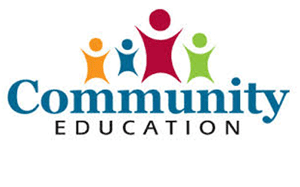 Commmunity Education classes are offered on a first-come, first-served basis. All classes require pre-registration prior to the start date. Payment is required at time of enrollment. Visit the Registration page for more information. Print and mail in the Enrollment form.

Spring 2020 Class Offerings

Cancellation Policy
Community Education reserves the right to cancel any class where there is insufficient enrollment. A full refund will be issued if a class is canceled by Community Education. For cancellations due to weather, please call the Center. The cancellations will also be listed on WZZM-13 television.
To Cancel and Receive a Refund: A refund will be issued (minus $5.00 processing fee) if the participant cancels at least 48 hours (two business days) prior to the start of the class. If you cancel the day before or the day of class, there will be no refund. No refunds made after the class has started, regardless of attendance. All no shows will not be rolled over into the next upcoming class.
Fees: A service charge of $35 will be assessed for returned/insufficient funds.
2020 Spring Class Offerings
Babysitting Clinic - This class will give your youth a clear overview of what he or she needs to know about babysitting techniques. The do's and don't, what to do in case of, and other responsibilities that go along with the job. CPR & FA will also be introduced. Ages: 11-up. Cost: $42. Where: Allendale Early Childhood Center RM:117 Time: 3:45-5:30. Date: TBD
Boaters Safety - Michigan conservation officers and Michigan county sheriffs encourage all people operating boats in Michigan to enroll in a boating safety course. Boaters born after June 30, 1996, who operate a watercraft must have a boater education certificate. Booklets will be provided at the time of enrollment. You will be required to attend the class and take a test at the end to gain your boater safety certificate. Bring along a pencil, paper and sack lunch. Who: 12+ When: Saturday, April 25th Where: Allendale High School Media center Time: 9 am -3 pm Cost: $10.00
Home Alone: This class teaches students important safety measures: First aid, fire safety, phone, door, stranger danger and what to do in certain emergencies. Who: Ages 9 and up When: TBD Time: 3:40 pm - 5:30 pm. Where: Allendale Early Childhood Center RM:117
Hunters Safety: Hunters education course will teach new hunters responsibility, ethics, firearm safety, wildlife identification, game care, survival, and first aid. Must attend both classes and take a test to be certified. Who:13+ When: Thursday, March 12 @ 5pm – 8pm & Saturday March 14 8am – 4pm Where: Allendale High School Media Center Cost: $10.00
Learn to Skate/Rollerblade: This class will teach balance, starting/stopping, forward movement, and skating games. Parent(s) may skate with the child for free. Please arrive 20 minutes early to check-in and get skates on. Ages: 4+ Saturdays from 10 am - 10:45 am When: Saturdays, March 7th – March 28th Cost: $38.00 Where: Tarry Hall Rink, 3330 Fairlanes Ave, Grandville MI
Learn to Ice Skate: Students will be taught how to balance, bend, march forward, stride, how to get back up, agility, glide and more. Students will run through the stations on the ice to rotate through instruction. All students MUST wear a helmet (bring along a bike or hockey helmet.) Dress warm and wear gloves. Wear only one pair of thin socks so that skates fit. Ages: 4+ When: Tuesdays, April 14 – May 19 Time: 6:00 pm - 6:50 pm Where: Grand Valley Stars 8500 48th Ave, Hudsonville, MI 49426 Cost: $95.00 Skate Rental Included
Learn to Play Hockey: This class is the second step of youth Hockey (through first is learn to skate class.) The student will enjoy learning and improving their skating and puck handling skills through challenging drills & on-ice games. Participants will be separated by the ability for each participant to feel comfortable and challenged. Instruction will be high tempo, positive, and suited to the skill level of each player. Players can rent the equipment that they need. $100.00 is due at the rental and $50.00 refunded within 5 days of complete bag and equipment return. Any missing equipment will be deducted from the refund. Ages: 5 - 9 When: Thursdays, April 16 – May 14 Time: 6 pm - 6:50 pm Where: Grand Valley Stars 8500 48th Ave, Hudsonville, MI 49426 Cost: $95.00