DISTRICT NEWS
Subscribe to District News

View Archives
January 20, 2020
Falcons Focusing on the Future 2020 a Success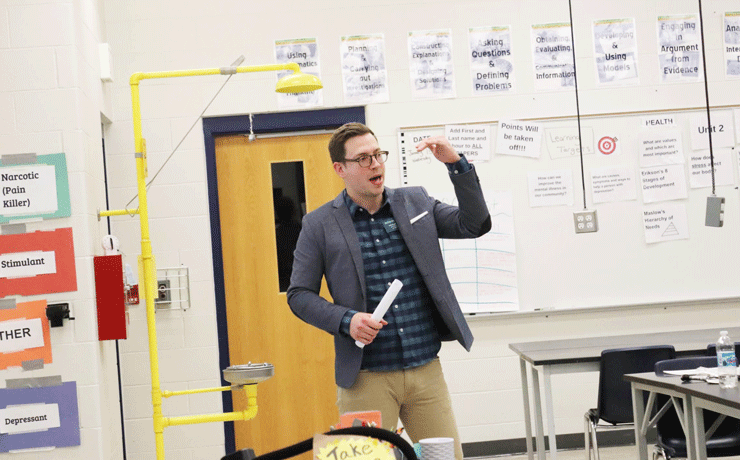 More than 40 speakers from all over Michigan shared their careers and advice with students at AHS last Tuesday for the Falcons Focusing on the Future event.
January 15, 2020
2020 Spelling Bee Winners Advance to Regionals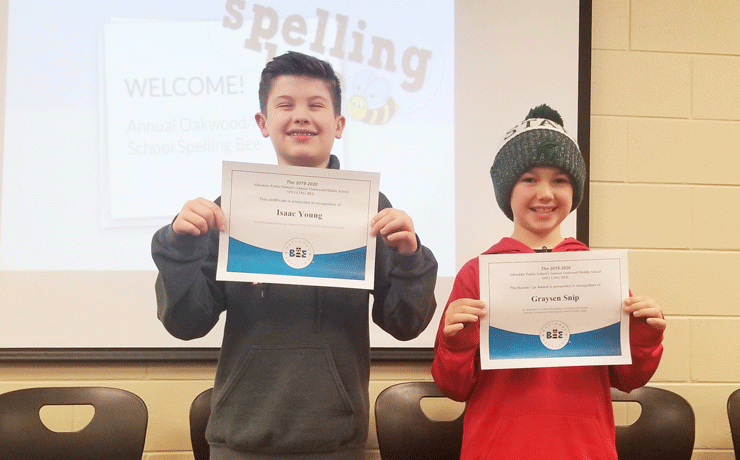 Isaac, left, and Graysen
Congratulations to the top performers in this year's Annual OW/MS Spelling Bee!
January 15, 2020
Kindergarten - Young 5s Registration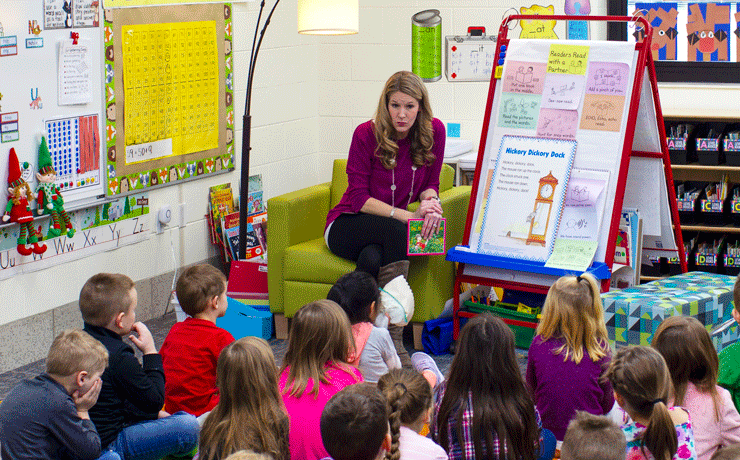 Registration for Kindergarten and Young 5s at APS is right around the corner! Please take note of these dates:
January 13, 2020
J & H Gives Back with Donation to APS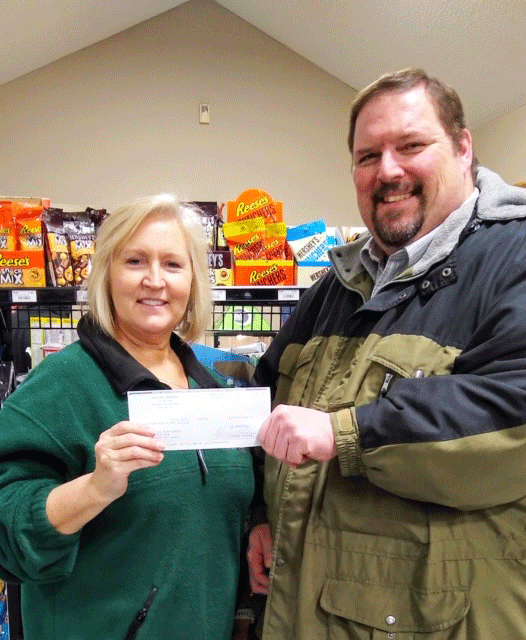 Every year, each J & H Family Stores location gives back to the community in a big way.
January 9, 2020
Colorful new murals promote "3 Rs"
Evergreen Elementary is excited to reveal the colorful new "Falcon Pride" and "3 Rs" murals that were painted to help kick off our Positive Behavior Implementation System (PBIS) initiative.
January 8, 2020
Oakwood's Global Giving Project
Candy cane purchases helped raise money for the giving project
During the weeks leading up to Christmas Break, Oakwood Intermediate's student council led students and staff in a global giving project.
January 7, 2020
2020-2021 Preschool Open House and Registration
If you're interested in the preschool programs at Allendale Early Childhood Center, the annual Open House on Monday, January 20, 5:30 - 6:30 pm. will be a great time to come check us out. Stop by to get information, meet staff, see our classrooms and ask questions.
January 6, 2020
School Board Appreciation Month