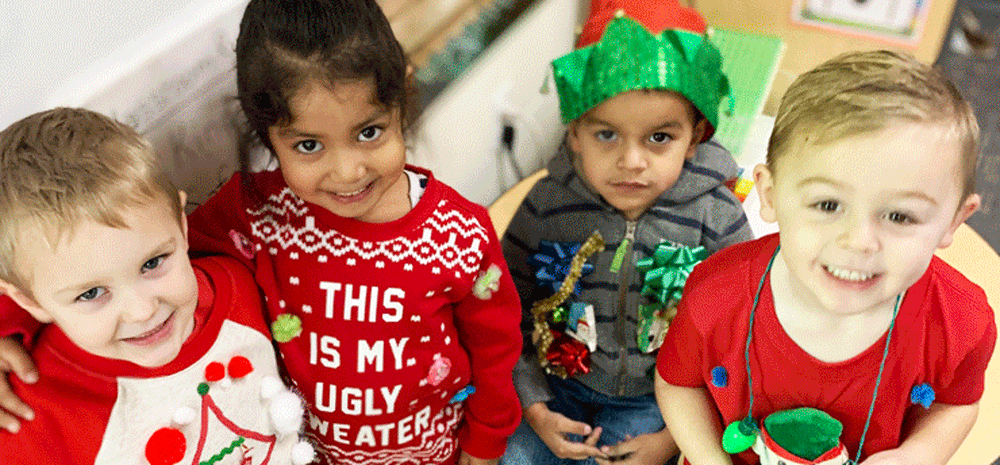 Registering Your Child for Preschool
You must register at the District Administration Office, 10505 Learning Lane, Allendale, MI (Inside Oakwood Intermediate School, Door A). The office is open Monday - Friday, 8 a.m. - 4 p.m. See the Registration and Enrollment Packet below, or you can get forms at the District Office.
Popular preschool classes fill up quickly, so stop by and register early. (Usually beginning in January.)
When you register your child, a $40 registration fee is required to hold your child's spot in a tuition preschool classroom. Payment plans are available; please ask for details. (Cash or check only, please; we cannot take credit card numbers over the phone.)
Preschool Registration Forms
The packet below allows you to print, complete and bring the necessary paperwork to the District Office when you register your preschooler. NOTE: You must bring all forms to the District Office, along with the $40 registration fee, original birth certificate and other documentation required to register (see below).

2020-2021 Preschool Registration and Enrollment Packet The packet includes:
Parent Checklist, Child Information Record Form, Concussion Awareness Acknowledgement form, Consent for Disclosure of Immunization, Family Educational Rights and Privacy Act (FERPA) Directory Opt-in/Opt-out Form, Health Appraisal, Ottawa County Early Childhood Application (for information on free/low-cost preschool in Ottawa County), Tuition Preschool Registration form.

2020-2021 AECC Wrap-around Registration Packet
Other Documents Required at Registration
Along with the completed forms in the Registration Packet (above), please bring:
Current health appraisal completed and signed by a doctor and parent in the last 12 months (form included in packet, above)
Immunization record or waiver
Original birth certificate (With raised seal. A copy will be taken at registration)
Volunteer Background Check form (Required if you plan to volunteer at school activities)
For Scholarships or Preschool funded through Great Start Readiness Program
If you would like to be considered for a scholarship, or are interested in tuition assistance for
our full day preschool classrooms that are funded through Michigan's Great Start Readiness
Program, these additional documents are required and must be received before your application can be considered:
Ottawa County Early Childhood Application (included in packet, above)
Proof of Residency (Examples: utility bill, lease agreement, mortgage statement)
Income verification (Examples: W-2, 2019 income tax statement)
If you have questions please call the District Office at 616-892-5570 or Allendale Early Childhood Center at 616-892-5580.
District Office Hours: Monday - Friday 8 a.m. - 4 p.m.
Summer Hours: Monday - Thursday 8 a.m. - 3 p.m.
Allendale Public Schools does not discriminate on the basis of race, color, religion, gender, sexual orientation, gender identity or expression, age, disability, genetic information, marital status, height, weight, amnesty, limited English proficiency in any of its programs or activities, or status as a covered veteran in accordance with applicable federal, state, and local laws. The following office has been designated to handle inquiries regarding the nondiscrimination policies:
District Administration Office
10505 Learning Lane
Allendale, MI 49401
616-892-5570