Technology Club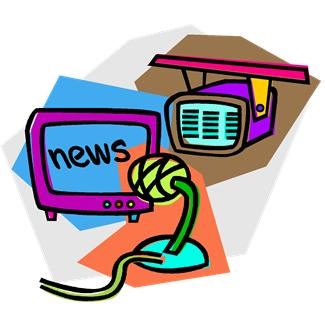 Are you an Oakwood Intermediate fourth or fifth grade student? Do you enjoy learning about computers, making videos, and other types of technology? Could you see yourself as a reporter on the news one day? Would you like to be a part of an Oakwood news broadcast and meet new friends along the way? Well, the Oakwood Technology Team may be the group for you!
This club begins in the fall. We meet twice a month after school on Thursdays from 3:30-4:15 p.m. We research, write news stories about our school, and make video news broadcasts to be shown school-wide. If you are interested in being a part of the Technology Team, please keep the following things in mind:
You need to be willing to meet after school (transportation must be arranged).
You need to be willing to spend time at home working on the assignments given to you at the first meeting of the month.
You need to be willing to miss your recess or some class time to cover stories happening in our school. If class time is missed, you will be responsible for making up the work.
Watch for updates and sign-ups next fall!
contact information: