Co-curricular Activities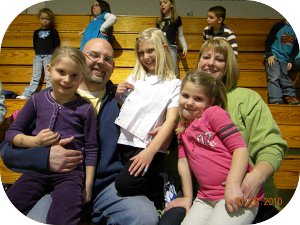 Evergreen Elementary offers students many different opportunities to explore their abilities and gifts.
At each grade level field trips are scheduled which give students a real life experience on a topic that is part of their curriculum.
First and second graders can participate in a home/school reading program called CAP-Children and Parents. CAP is coordinated by our Media Center specialist and our Title I Coordinator. It provides excellent home reading experiences for students at their appropriate independent reading levels. This program provides parents with online training that highlights positive strategies to use when reading at home with children. For more information, please visit The CAP Corner .
Our school participates in Kids Hope, a mentoring program, brought to the school by local churches. The mentors meet weekly to help identified students with academic work and promote positive self-esteem.
We are also fortunate to have a wonderful working relationship with Grand Valley State University (GVSU). Each year several students volunteer to work with our students in various academic areas.
The Elementary PTO (Parent/Teacher Organization) sponsors many worthwhile activities for our students, including the Fitness Frenzy, which promotes healthy lifestyles for everyone in our community. We are grateful for the support they offer throughout the school year.