welcome to Allendale Public Schools
District Office Hours
Monday - Friday
8:00 am - 4:00 pm
November 21, 2017
APS "Fill The Cupboards" Campaign is Huge Success!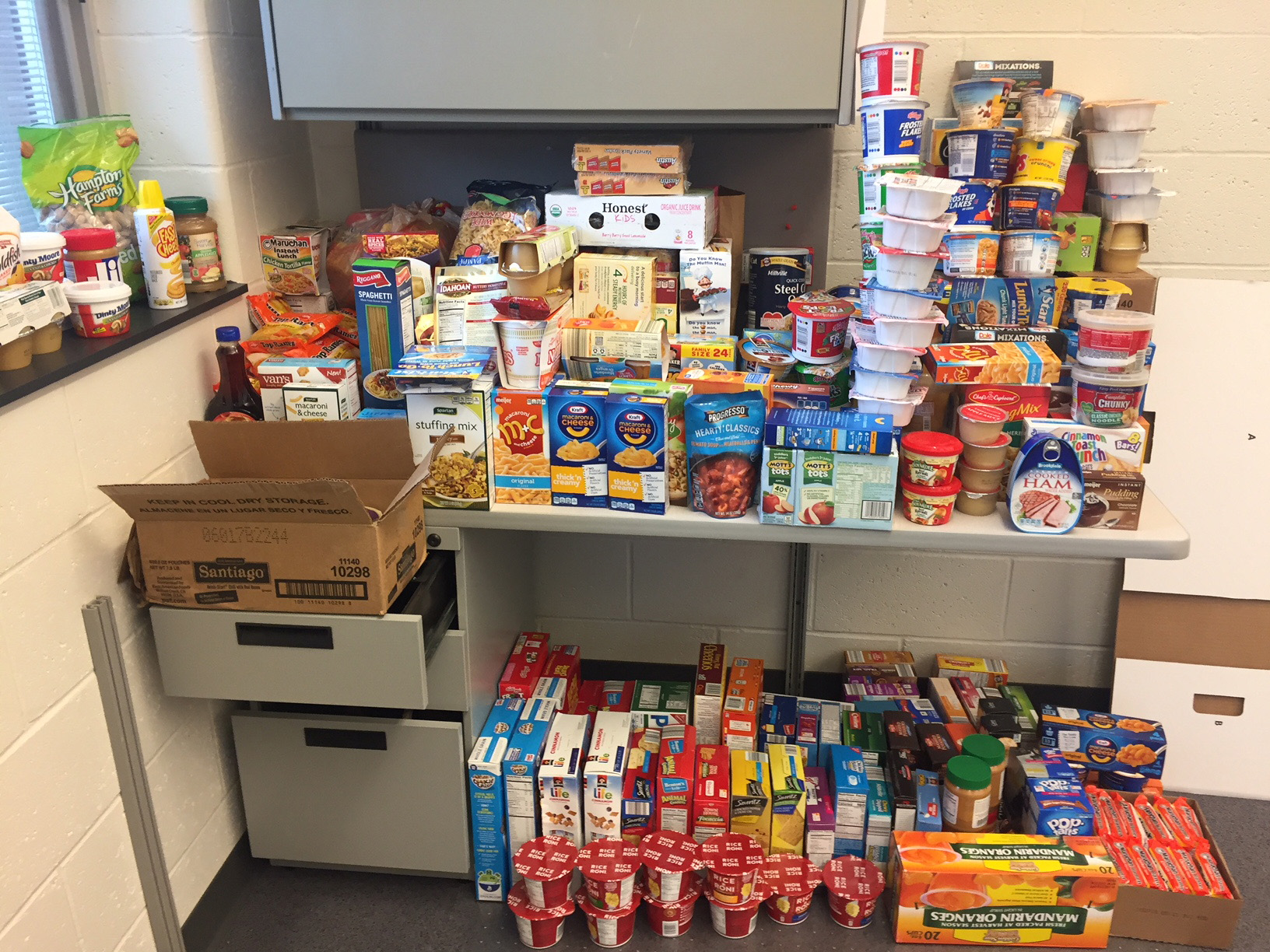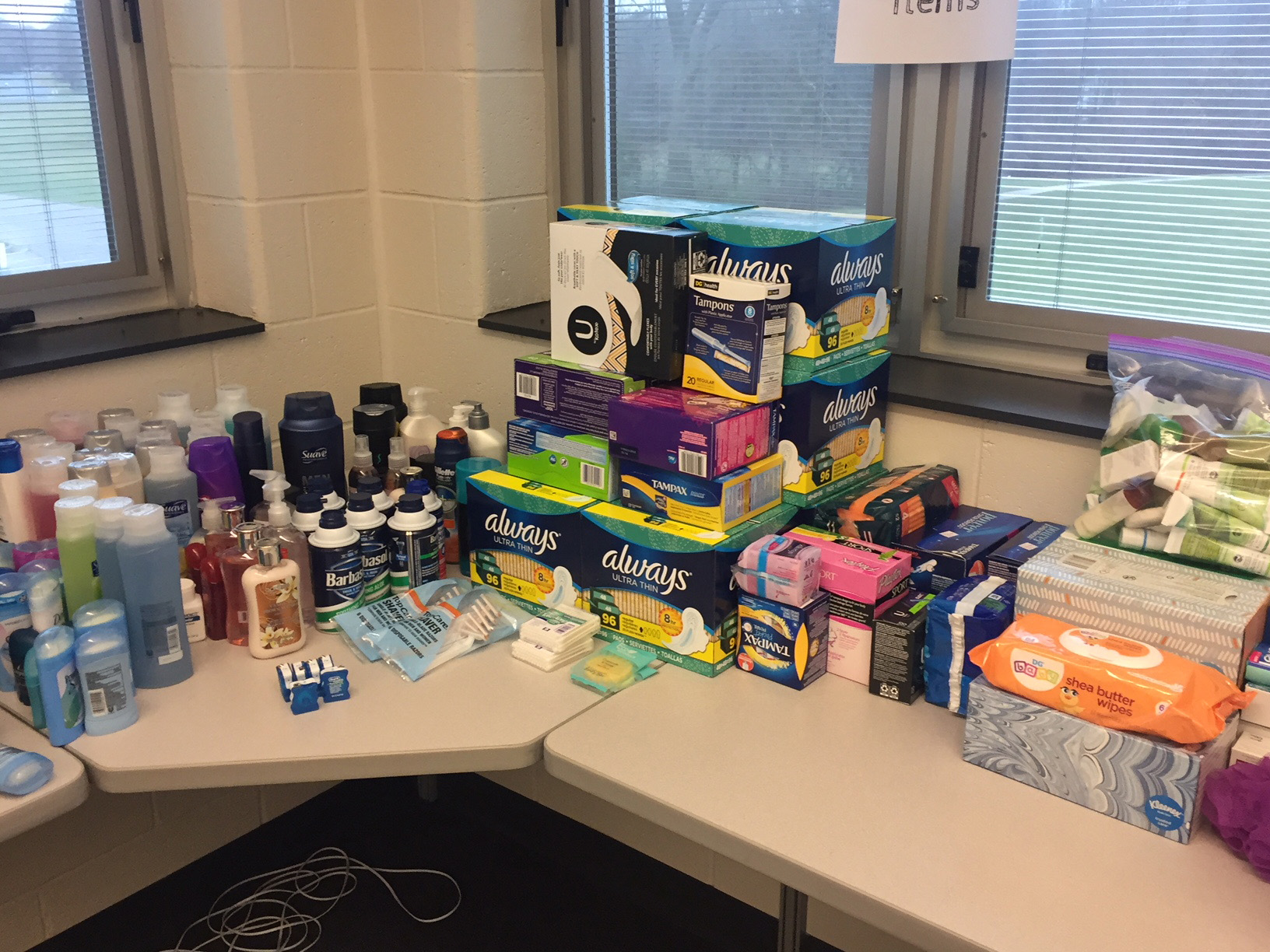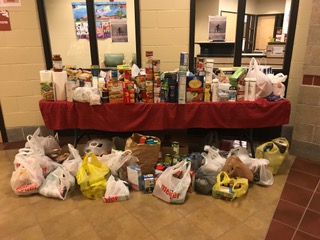 Kudos to APS students and staff who participated in Homeless/Hunger Awareness Week. An impressive 1025 items were collected at the High School.  AHS students in Mr. Silveira's class collected the most of any HS class with 409 items and Mrs. Sult's class was a close 2nd with 258! Oakwood Intermediate collected over 1,000 items that will go to fill our pantry and make hygiene kits for our homeless and at-risk students. Thank you for your generosity!
November 21, 2017
Parent Volunteer Opportunity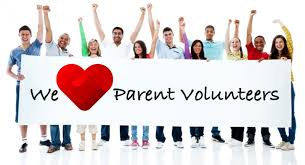 Allendale Public Schools are looking for parent volunteers to serve on the district's Sex Education Advisory Board (SEAB). This Board meets every two years to review the district's Sex Education curriculum and makes recommendations to the Allendale Board of Education (BOE) with potential changes to curriculum and materials, if necessary.
November 16, 2017
Allendale Junior Demonstrates Drive and Initiative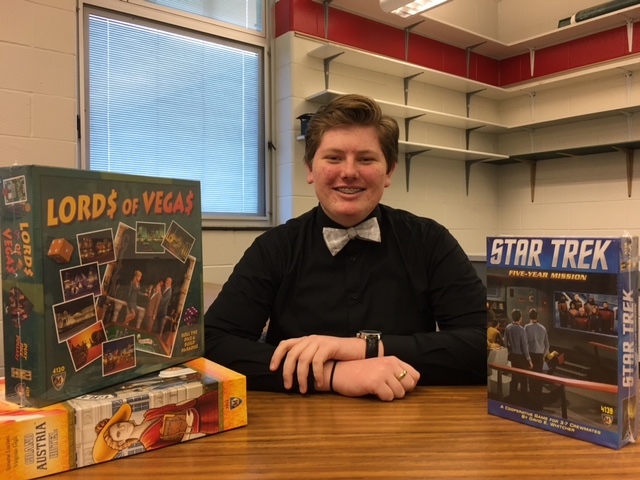 Tabletop Gaming Club is an after school program where students hone their critical thinking skills by playing "out of the ordinary" strategy board games (think of Chess Club but more stimulating). 
Ezekiel Chojnacki (pictured) a long time Game Club member and a junior at Allendale High School, exhibited great initiative to expand the club's Game Library by partnering with a Mayfair Games; a major company in the gaming world, who in turn made a generous donation of 6 copies of the new "Settlers of Catan", with a value over $250. What a fantastic use of a student's skills and abilities in reaching out to help out a great club.
Congratulations Zeek! 
November 10, 2017
"Shark Tank" Comes to APS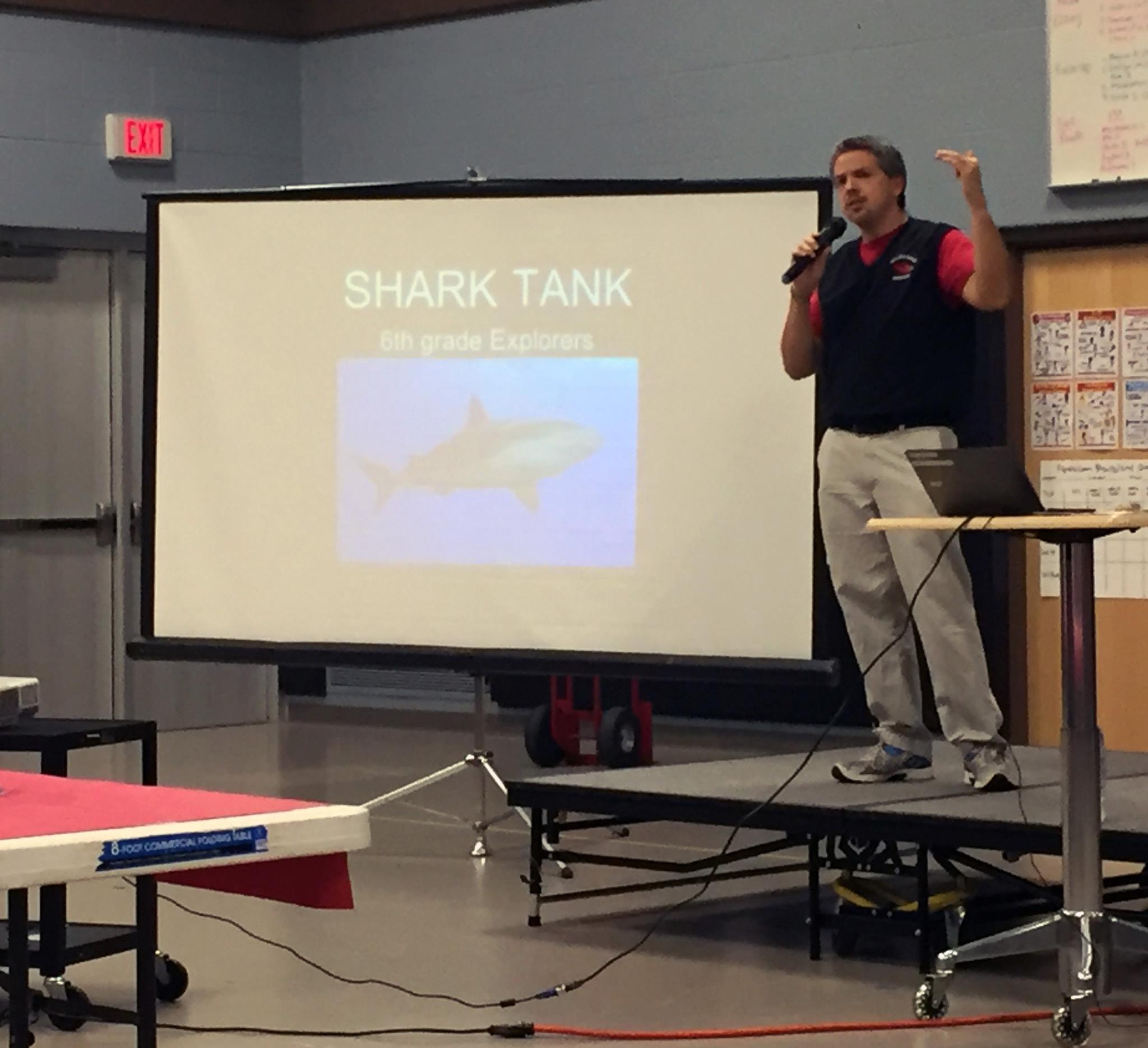 Sixth graders at the Middle School had the opportunity to present bright visions for the future. The sixth grade Explorers class researched, designed, and presented ideas to a panel of adult judges in the 4th annual "Shark Tank" Experience. In all, 26 students presented a total of 13 inventions.

Students did a great job looking at everyday problems and developing solutions for shark tank judges and an audience of over 100 parents, family members and friends. Thank you to the event Judges, which included Allendale teacher Lindsey Filcik, ISD FuturePrep Coordinator Gwen Luban, Middle School Assistant Principal Chuck Bailey and local business BizStream founder Mark Schmidt. All judges were very impressed with the variety of depth of the inventions. A special thank you to Mr. McMaster, APS Middle School Teacher (pictured) for coordinating the event.
11/06/2017
Show Your Support to Benefit our Falcon Student Readers!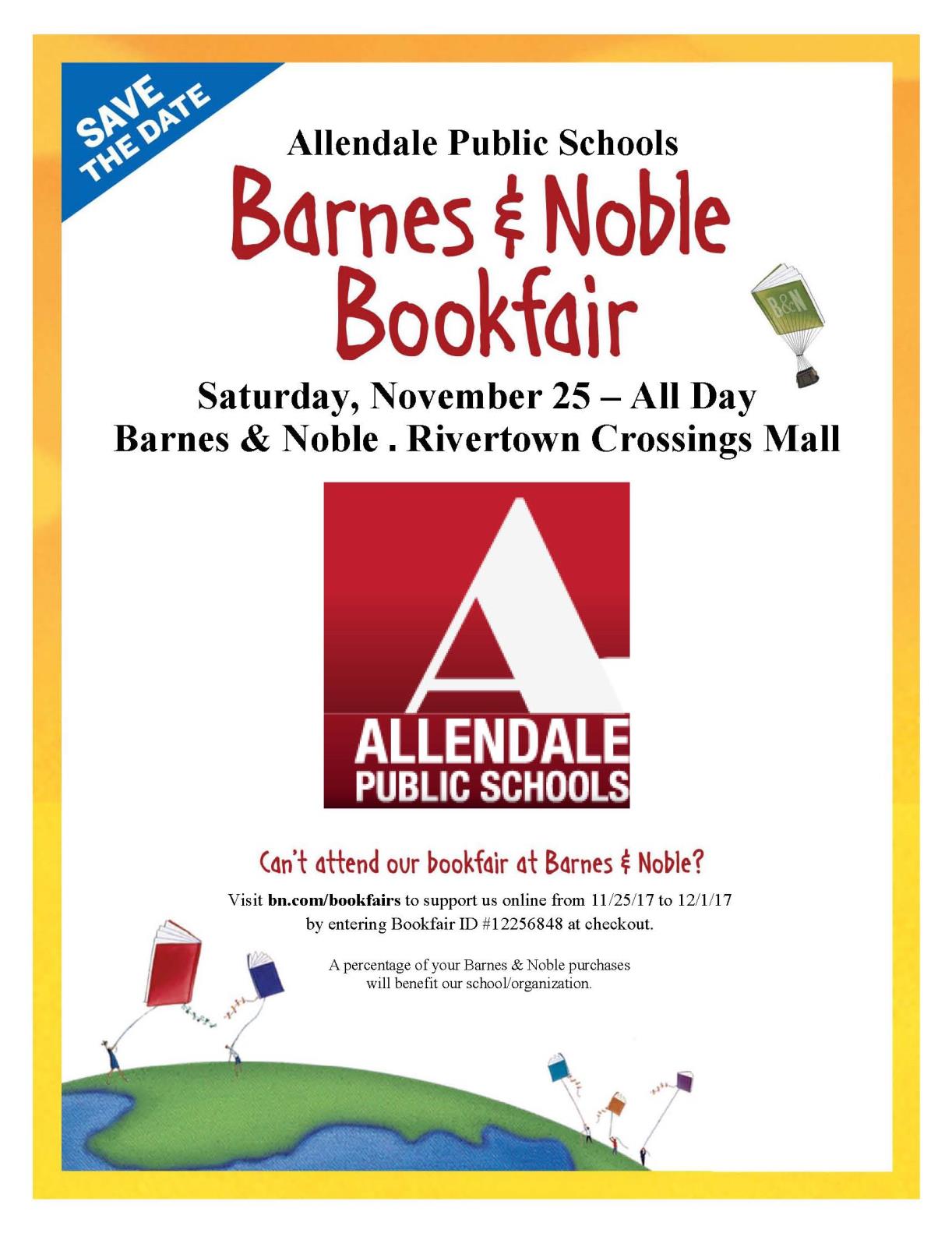 Come join us at Barnes & Noble at Rivertown Crossings Mall on Saturday, November 25, where we will be hosting a Book Fair. There will be story times, book talks, coloring, and free gift wrapping. Plus, we will have "wish list" books for our teachers and media centers. All purchases that day by anyone using our code - #12256848 - or at least mentioning Allendale - will result in us earning up to 25% of the sale to use to buy more books. This includes any food or drinks purchased in the cafe. Sales will continue online by using our code - #12256848 - from 11/25/17 to 12/1/17 at www.barnesandnoble.com. Please support our Falcon readers!
October 20, 2017
Help us address Hunger, Homelessness in Allendale Schools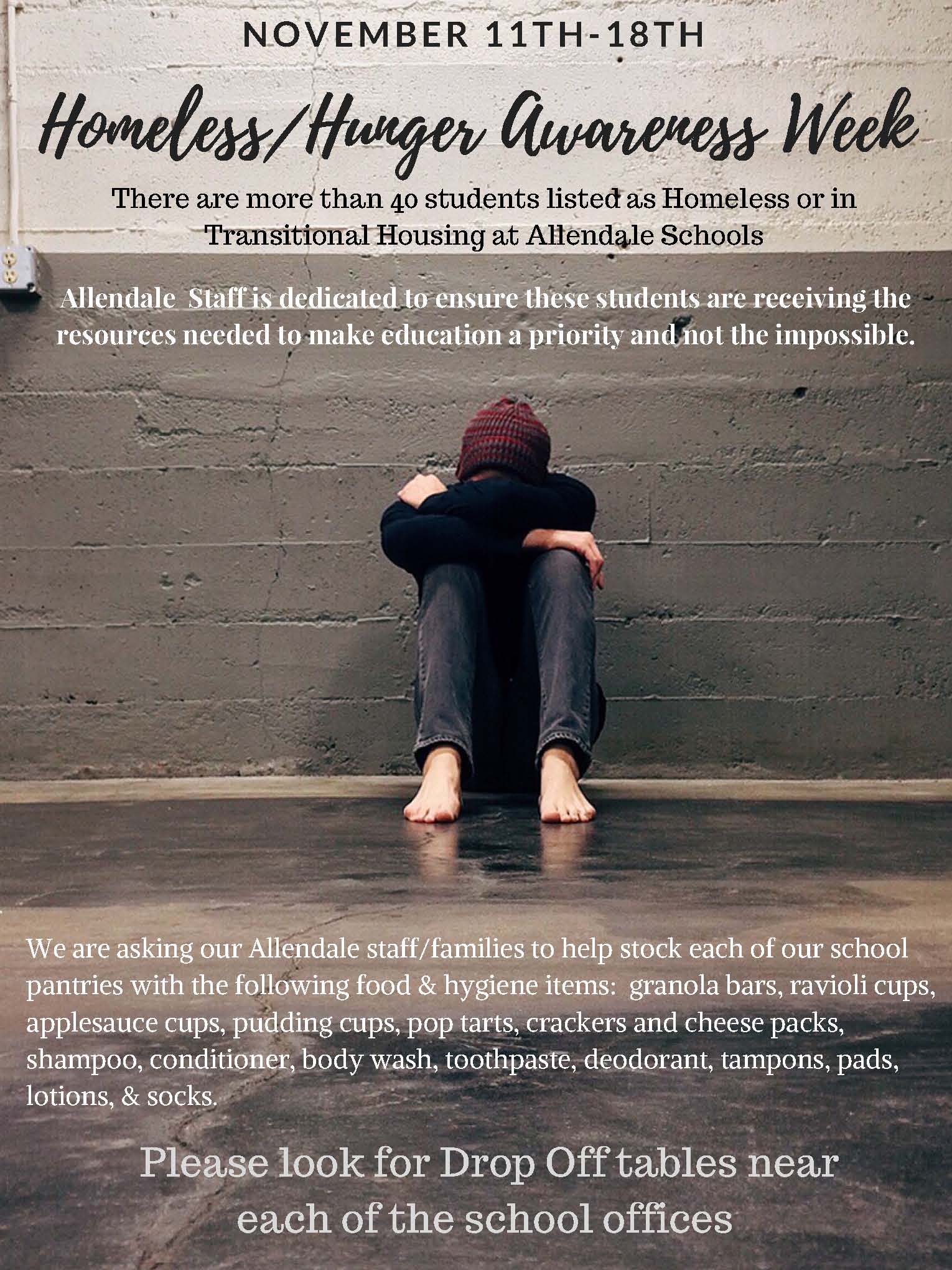 November 11 - 18 is "Hunger & Homelessness Awareness Week"
No one should have to worry about having food to eat or a place to live. The reality is hunger and homelessness are widespread problems that affect many people every day, including students in Allendale Public Schools.
To raise awareness and assist families in need, the school district is observing "Hunger & Homelessness Awareness Week" November 11 - 18.
Here are some quick facts regarding Homelessness in Ottawa County & Allendale:
In 2016, over 1100 Ottawa County students were considered homeless.
There are currently more than 40 Allendale students listed as Homeless or living in Transitional Housing.
The average age of a homeless person is nine (9) years old.
Ottawa County has only three emergency shelter service providers. They will not take unaccompanied youth until they are 18 years old.
"Allendale Public Schools staff are dedicated to ensuring students are receiving the resources they need to make education a priority, and not impossible," says Kari Wiersema, Student Support Services Coordinator for Allendale Schools.