welcome to allendale high school
September 22, 2016
Falcons Focus on the Future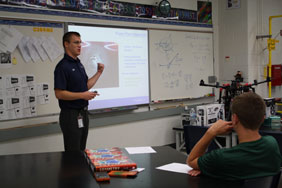 High school is the time to start thinking about careers. So while Allendale High School students were "dressed for success" for Homecoming week, they also participated in career exploration with area business professionals.

The Allendale High School counselors and staff, working in partnership with Junior Achievement, brought 24 career professionals into the high school on Wednesday, September 21.  Students were invited to select three professions they would like to learn more about and then assigned to sessions featuring professionals in their areas of interest.
September 22, 2016
Voters To Determine Schools Funding in November Election
Voters will be asked on November 8 to renew a long-standing Non-Homestead Millage that generates operation revenue for the Allendale Schools (Operating Millage Proposal), and to vote on an Operating Millage "Headlee Cushion" proposal that protects school funding for the next two years.  The revenue generated from the current levy of 18 mills totals over $2.5 million annually, or about 10.5% of the school district's budget.
student volunteer groups at AHS

Volunteer Request Form
Student Jobs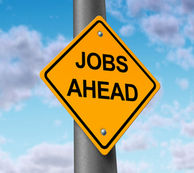 Student Employment

Student Resources

New Options High School Transition FAQ's


College Credit opportunities at AHS
Annual Education Report

Annual Education Report
High School Daily Schedule
Daily 7:47 a.m.-2:29 p.m.
Half Day 7:43 a.m.-11:00 a.m.

Daily Schedule

| | | |
| --- | --- | --- |
| | Daily | Meeting Period |
| 1st hr. | 7:47-8:57 | |
| 2nd hr. | 9:02-10:14 | |
| 1st lunch | 10:14-10:44 | |
| 3rd hr. A | 10:49-11:59 | |
| 3rd hr. B | 10:19-11:29 | |
| 2nd lunch | 11:29-11:59 | |
| 4th hr. | 12:04-1:14 | |
| 5th hr. | 1:19-2:29 | |

School Calendar


High School Parent Survey