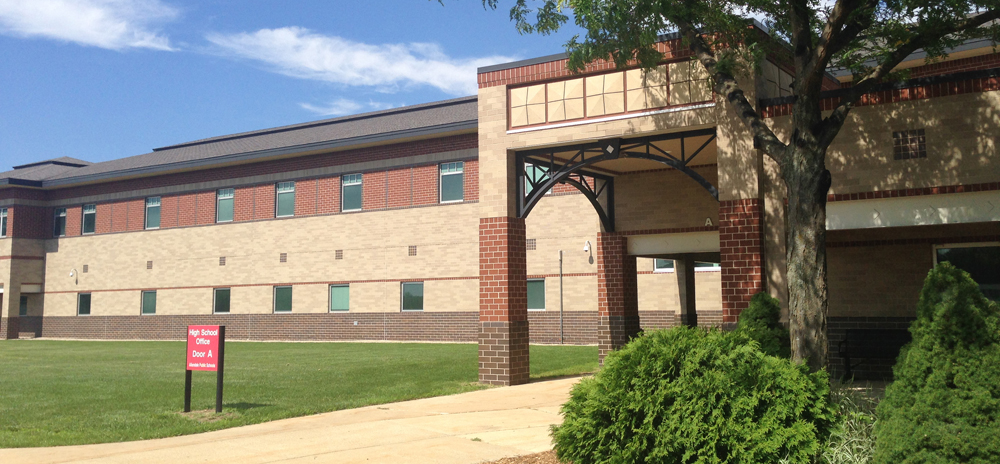 New Options High School
welcome to new options high school
It is the mission of New Options High School to provide an enriched learning environment that promotes the building of character, independent thought, and the respect for diversity of gender and culture. It is our belief that all children are creative, have the ability to learn and have the right to a quality education. It is through a rigorous curriculum that our students will develop the skills necessary to succeed in school, their community and in the global world.
---
NEW OPTIONS NEWS
October 20, 2017
Help us address Hunger, Homelessness in Allendale Schools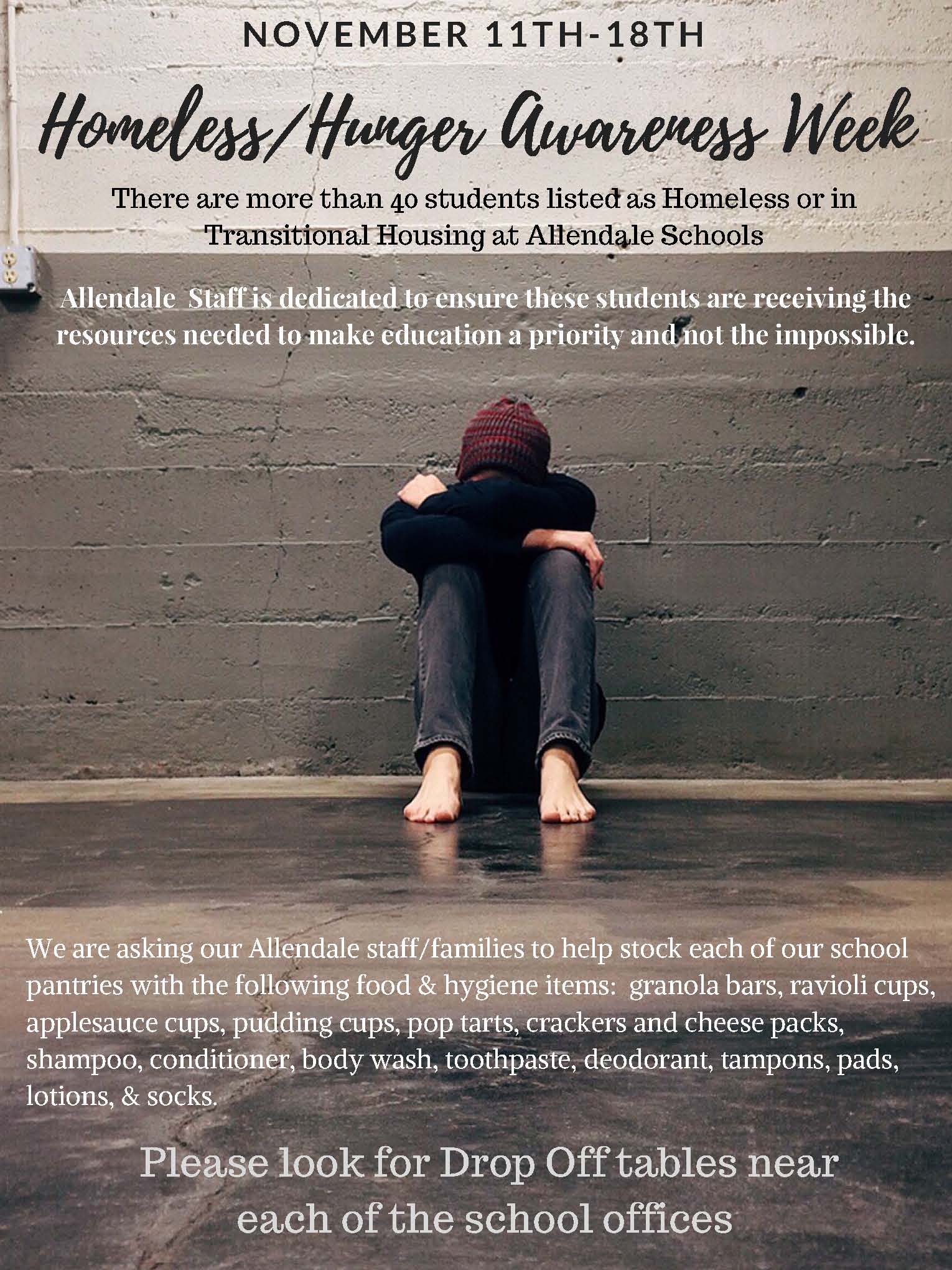 November 11 - 18 is "Hunger & Homelessness Awareness Week"
No one should have to worry about having food to eat or a place to live. The reality is hunger and homelessness are widespread problems that affect many people every day, including students in Allendale Public Schools.
To raise awareness and assist families in need, the school district is observing "Hunger & Homelessness Awareness Week" November 11 - 18.
Here are some quick facts regarding Homelessness in Ottawa County & Allendale:
In 2016, over 1100 Ottawa County students were considered homeless.
There are currently more than 40 Allendale students listed as Homeless or living in Transitional Housing.
The average age of a homeless person is nine (9) years old.
Ottawa County has only three emergency shelter service providers. They will not take unaccompanied youth until they are 18 years old.
"Allendale Public Schools staff are dedicated to ensuring students are receiving the resources they need to make education a priority, and not impossible," says Kari Wiersema, Student Support Services Coordinator for Allendale Schools.
---
New Options High School Transition FAQ's
New Options High School offers a unique alternative educational setting for 9-12th grade students who have been unsuccessful in the traditional high school setting. Our rigorous hands-on curriculum provides a relevant academic experience with an emphasis on employability skills. It is a place for students to grow and reach their fullest potential in a non-threatening, positive environment.
Transportation, free and reduced hot lunch, career planning, and team building are all included in this specialized program.
---
---
Online Offerings
New Options High School utilizes Odysseyware to offer online credit recovery courses for our students. This addition to our curriculum allows students to recover credits that were lost during previous school years. Odysseyware makes the goal of high school graduation an attainable one.
We provide a learning experience that promotes social, emotional and intellectual development. We develop intellectually capable young people with creative minds, healthy bodies with the ethical values that are needed to contribute wisdom, compassion, and leadership in a global society.
---
---
2017-18 NEW OPTIONS SCHEDULE
Daily 7:47-2:29
Half Day 7:47-11:00
| | | |
| --- | --- | --- |
| | Daily Schedule | Half Day Schedule |
| 1st hr. | 7:47-8:57 | 7:47-8:22 |
| 2nd hr. | 9:02-10:14 | 8:27-9:02 |
| 3rd hr. | 10:19-10:54 | 9:07-9:42 |
| Lunch | 10:54-11:24 | |
| 3rd hr. | 11:29-11:59 | |
| 4th hr. | 12:04-1:14 | 9:47-10:22 |
| 5th hr. | 1:19-2:29 | 10:27-11:00 |

Request Your Transcript