WELCOME TO EVERGREEN & sPRINGVIEW
October 17, 2016
Third Graders Travel Through Michigan History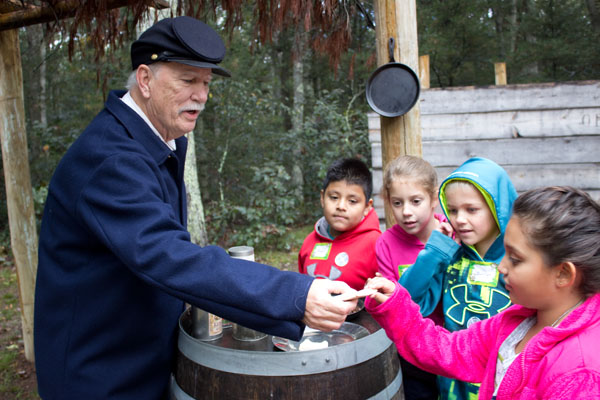 Allendale third grade students followed a leaf-covered path on a historical adventure this past week.
All Evergreen/Springview third grade classes traveled to the Michigan Heritage Park in Whitehall to see what life was like in Michigan long ago. Students learned about early Michigan people, local resources, and daily life. The field trip is part of the third grade social studies curriculum that explores Michigan's early history, economics and growth.
---
After-school Enrichment Classes
You can find information about and register your child for our after-school enrichment classes by clicking HERE. The classes are a great opportunity for our students and they fill up fast!
Early Childhood Education
Our Kindergarten Information meeting was held on Thursday, February 18. Click the link below to view the information that was presented at the meeting.


DK and K Information Meeting
UPCOMING EVENTS

Elementary daily schedule
Daily Schedule: 8:38 AM - 3:30 PM
Half-day Schedule: 8:38 AM - 12:05 PM

DK-12 School Calendar 2016-17

Evergreen Elementary 2014-2015 Annual Education Report Cover Letter