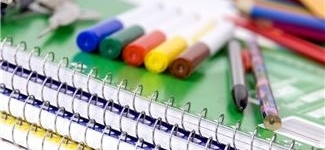 Curriculum & Instruction
curriculum & instruction
---
CURRICULUM DEVELOPMENT
Framework:
Wiggins, G., & McTighe, J. (1998). Understanding by design. Alexandria, VA: ASCD
Process:

---
RESEARCH BASE for INSTRUCTION & ASSESSMENT
Assessment:
Research Studies referenced in:
Marzano, R. J. (2006). Classroom assessment and grading that work. Alexandria, VA: ASCD
Instruction:
Research Studies referenced in:
Marzano, R. J. (2007). The Art and Science of Teaching: A comprehensive framework for effective instruction. Alexandria, VA: ASCD
---
STANDARDIZED ASSESSMENTS
Allendale Public Schools are required to assess students under state and federal law. Students in grades 3-8 take various subject area tests in the Michigan Student Test of Educational Progress (M-Step) in the Spring. Students in grade 11 are required to take the Michigan Merit Exam (MME) which includes the SAT, Work Keys, and M-Step tests. Students whose Individual Educational Plans designate it, are assessed with the Mi-Access test.
In addition to state mandated tests, Allendale Public Schools administers norm-referenced standardized tests in grades K-10. The STAR Assessment is administered to students in grades K-8 and the PSAT is administered in grades 9 and 10. These norm-referenced tests provide another snapshot of student performance in relation to students nationwide and help teachers adjust instruction.