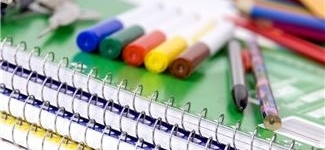 Curriculum & Instruction
curriculum & instruction
---
RESEARCH BASE for INSTRUCTION & ASSESSMENT
Assessment:
Research Studies referenced in:
Marzano, R. J. (2006). Classroom assessment and grading that work. Alexandria, VA: ASCD
Instruction:
Research Studies referenced in:
Marzano, R. J. (2007). The Art and Science of Teaching: A comprehensive framework for effective instruction. Alexandria, VA: ASCD
---
STANDARDIZED ASSESSMENTS
Allendale Public Schools are required to assess students under state and federal law. Students in grades 3-8 take various subject area tests in the Michigan Student Test of Educational Progress (M-Step) in the Spring. Students in grade 11 are required to take the Michigan Merit Exam (MME) which includes the SAT, Work Keys, and M-Step tests. Students whose Individual Educational Plans designate it, are assessed with the Mi-Access test.
In addition to state mandated tests, Allendale Public Schools administers norm-referenced standardized tests in grades K-10. The STAR Assessment is administered to students in grades K-8 and the PSAT is administered in grades 9 and 10. These norm-referenced tests provide another snapshot of student performance in relation to students nationwide and help teachers adjust instruction.
Sex Education Frequently Asked Questions (FAQ)
The district has fielded many questions of late regarding the Sex Education (reproductive health) units that are a part of our Health education program. A frequently asked questions (FAQ) document has been created to provide answers to the most often asked questions.
You may find that FAQ by following this link

Sex Education FAQ. .
THANKS!