Oakwood Intermediate
Welcome to Oakwood Intermediate
Oakwood News

View Archives
January 15, 2020
2020 Spelling Bee Winners Advance to Regionals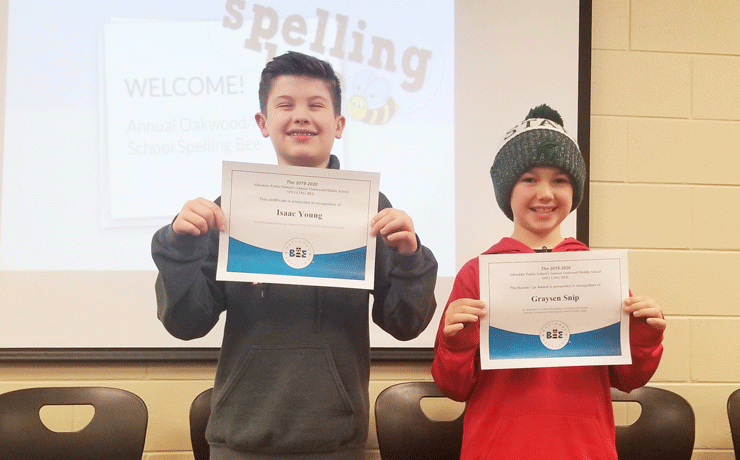 Isaac, left, and Graysen
Congratulations to the top performers in this year's Annual OW/MS Spelling Bee!
January 8, 2020
Oakwood's Global Giving Project
Candy cane purchases helped raise money for the giving project
During the weeks leading up to Christmas Break, Oakwood Intermediate's student council led students and staff in a global giving project.
November News in Pictures
Volunteers of Oakwood Pack Shoebox Gifts
Youth Sports
Youth Sports at Allendale Public Schools begins at the Middle School level. If you are interested in sports for younger students, please search the web or check with friends and neighbors for programs available in and around the Allendale community. Thank you.
Community Education
Allendale Community Education Program offers many age appropriate youth enrichment classes. Please visit Community Education for more information.
Office Hours
Monday - Friday
8:00 am - 4:00 pm
---
Oakwood daily schedule
Daily Schedule 8:28 AM - 3:21 PM
Half-day Schedule 8:28 AM - 11:52 AM ​