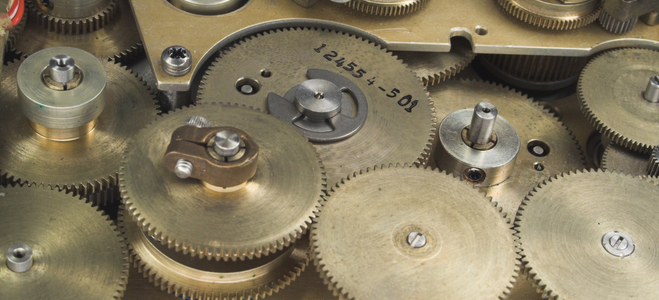 Operations
Operations Department

10505 Learning Ln, Allendale, MI 49401
Phone: 616-892-3480
Fax: 616-895-6690

parent information

---
Did you know?
Michigan has the longest freshwater shoreline in the world.

Michigan has more than 11,000 inland lakes and more than 36,000 miles of streams.

Michigan was the first state to guarantee every child the right to tax-paid high school education.
Did you know?
Because a solar year is just under six hours longer than the calendar year, there is no leap year if the year is evenly divisible by 100? If the year is divisible by 400, then there is a leap day that year!
Lightning strikes about 6,000 times per minute on this planet!
Calendar

‹

December

2019

›

S
M
T
W
T
F
S
1
2
3

Dec 3

3:45 PM to 4:45 PM

District Crisis Meeting

Calendar:

Allendale Public Schools Events Calendar

This event has a Google Hangouts video call. Join: https://hangouts.google.com/hangouts/_/apsfalcons.net/apsfalcons-net?hceid=YXBzZmFsY29ucy5uZXRfM2JkcW9ycTgzOTFjOTBwZTliOHNmZHFiMzBAZ3JvdXAuY2FsZW5kYXIuZ29vZ2xlLmNvbQ.7f2c49h500060204cpfk2qnsau&hs=121

4
5

Dec 5

7:00 PM to 8:00 PM

HS Holiday Pops Concert

Calendar:

Allendale Public Schools Events Calendar

This event has a Google Hangouts video call. Join: https://hangouts.google.com/hangouts/_/apsfalcons.net/7pm-hs-holiday?hceid=YXBzZmFsY29ucy5uZXRfM2JkcW9ycTgzOTFjOTBwZTliOHNmZHFiMzBAZ3JvdXAuY2FsZW5kYXIuZ29vZ2xlLmNvbQ.5oifk7joilv7ujepgoa5st03vo&hs=121

6

Dec 6

7:00 PM to 8:00 PM

HS Holiday Pops Concert

Calendar:

Allendale Public Schools Events Calendar

This event has a Google Hangouts video call. Join: https://hangouts.google.com/hangouts/_/apsfalcons.net/7pm-hs-holiday?hceid=YXBzZmFsY29ucy5uZXRfM2JkcW9ycTgzOTFjOTBwZTliOHNmZHFiMzBAZ3JvdXAuY2FsZW5kYXIuZ29vZ2xlLmNvbQ.1o4vubqgqs6i4rq8kg5bhfgibq&hs=121

7

Dec 7

8:00 AM to 9:00 AM

Youth Bkb camp at OW & ECC

Calendar:

Allendale Public Schools Events Calendar

This event has a Google Hangouts video call. Join: https://hangouts.google.com/hangouts/_/apsfalcons.net/8am-youth-bkb?hceid=YXBzZmFsY29ucy5uZXRfM2JkcW9ycTgzOTFjOTBwZTliOHNmZHFiMzBAZ3JvdXAuY2FsZW5kYXIuZ29vZ2xlLmNvbQ.3e9efcob8c8hu124b44il0gfil&hs=121

8:30 AM to 9:30 AM

Robotics Tournament

Calendar:

Allendale Public Schools Events Calendar

This event has a Google Hangouts video call. Join: https://hangouts.google.com/hangouts/_/apsfalcons.net/8am-robotics?hceid=YXBzZmFsY29ucy5uZXRfM2JkcW9ycTgzOTFjOTBwZTliOHNmZHFiMzBAZ3JvdXAuY2FsZW5kYXIuZ29vZ2xlLmNvbQ.1i8ug4gm98g1r8bmn8f0ri3bdl&hs=121

9:00 AM to 10:00 AM

BV Bowling Tournament

Location:

AMF Lincoln Lanes, 3485 Lake Michigan Dr NW, Grand Rapids, MI 49534, USA

Calendar:

Allendale Public Schools Events Calendar

This event has a Google Hangouts video call. Join: https://hangouts.google.com/hangouts/_/apsfalcons.net/9am-b-v-bowling?hceid=YXBzZmFsY29ucy5uZXRfM2JkcW9ycTgzOTFjOTBwZTliOHNmZHFiMzBAZ3JvdXAuY2FsZW5kYXIuZ29vZ2xlLmNvbQ.4d66n20ln9ibfddepdjus7dq91&hs=121

8
9

Dec 9

5:30 PM to 6:30 PM

DK-12 Winter Arts Show

Calendar:

Allendale Public Schools Events Calendar

This event has a Google Hangouts video call. Join: https://hangouts.google.com/hangouts/_/apsfalcons.net/5-30pm-dk-12?hceid=YXBzZmFsY29ucy5uZXRfM2JkcW9ycTgzOTFjOTBwZTliOHNmZHFiMzBAZ3JvdXAuY2FsZW5kYXIuZ29vZ2xlLmNvbQ.7p4sn81jiqatf2hgckan0797sp&hs=121

10

Dec 10

6:30 PM to 7:30 PM

MS Choir Concert

Calendar:

Allendale Public Schools Events Calendar

This event has a Google Hangouts video call. Join: https://hangouts.google.com/hangouts/_/apsfalcons.net/6-30pm-ms-choir?hceid=YXBzZmFsY29ucy5uZXRfM2JkcW9ycTgzOTFjOTBwZTliOHNmZHFiMzBAZ3JvdXAuY2FsZW5kYXIuZ29vZ2xlLmNvbQ.711nvl35j8vpr0md5gr0qeumv7&hs=121

11
12

Dec 12

6:30 PM to 7:30 PM

MS Band Concert

Calendar:

Allendale Public Schools Events Calendar

This event has a Google Hangouts video call. Join: https://hangouts.google.com/hangouts/_/apsfalcons.net/6-30pm-ms-band?hceid=YXBzZmFsY29ucy5uZXRfM2JkcW9ycTgzOTFjOTBwZTliOHNmZHFiMzBAZ3JvdXAuY2FsZW5kYXIuZ29vZ2xlLmNvbQ.1j8heqrnrpsirb20rf6kj1j02l&hs=121

13
14

Dec 14

8:00 AM to 9:00 AM

Youth Bkb camp at OW & ECC

Calendar:

Allendale Public Schools Events Calendar

This event has a Google Hangouts video call. Join: https://hangouts.google.com/hangouts/_/apsfalcons.net/8am-youth-bkb?hceid=YXBzZmFsY29ucy5uZXRfM2JkcW9ycTgzOTFjOTBwZTliOHNmZHFiMzBAZ3JvdXAuY2FsZW5kYXIuZ29vZ2xlLmNvbQ.7u7vtanhf1ildh0mpi1rc3b462&hs=121

9:00 AM to 10:00 AM

B BT Wresting Inv

Location:

Allendale High School, 10760 68th Ave, Allendale, MI 49401, USA

Calendar:

Allendale Public Schools Events Calendar

This event has a Google Hangouts video call. Join: https://hangouts.google.com/hangouts/_/apsfalcons.net/9am-b-bt?hceid=YXBzZmFsY29ucy5uZXRfM2JkcW9ycTgzOTFjOTBwZTliOHNmZHFiMzBAZ3JvdXAuY2FsZW5kYXIuZ29vZ2xlLmNvbQ.34qfkvbiago529g052n7e72glk&hs=121

1:00 PM to 2:00 PM

SWE Tea

Calendar:

Allendale Public Schools Events Calendar

This event has a Google Hangouts video call. Join: https://hangouts.google.com/hangouts/_/apsfalcons.net/11am-swe-tea?hceid=YXBzZmFsY29ucy5uZXRfM2JkcW9ycTgzOTFjOTBwZTliOHNmZHFiMzBAZ3JvdXAuY2FsZW5kYXIuZ29vZ2xlLmNvbQ.5684efbs6iqf8khqqjstfr8mi0&hs=121

15
16
17

Dec 17

7:00 PM to 8:00 PM

Elementary Falcon Kids Choir

Calendar:

Allendale Public Schools Events Calendar

This event has a Google Hangouts video call. Join: https://hangouts.google.com/hangouts/_/apsfalcons.net/7pm-elementary?hceid=YXBzZmFsY29ucy5uZXRfM2JkcW9ycTgzOTFjOTBwZTliOHNmZHFiMzBAZ3JvdXAuY2FsZW5kYXIuZ29vZ2xlLmNvbQ.3b4ojp6nosf3meupk3lsa8c04f&hs=121

18

Dec 18

7:00 PM to 8:00 PM

1st grade program

Calendar:

Allendale Public Schools Events Calendar

This event has a Google Hangouts video call. Join: https://hangouts.google.com/hangouts/_/apsfalcons.net/7pm-sv-eg-1st?hceid=YXBzZmFsY29ucy5uZXRfM2JkcW9ycTgzOTFjOTBwZTliOHNmZHFiMzBAZ3JvdXAuY2FsZW5kYXIuZ29vZ2xlLmNvbQ.7i2o9011ocrt3tnntvndl9u1rg&hs=121

19

Dec 19

7:00 PM to 8:00 PM

1st grade program

Calendar:

Allendale Public Schools Events Calendar

This event has a Google Hangouts video call. Join: https://hangouts.google.com/hangouts/_/apsfalcons.net/7pm-eg-1st?hceid=YXBzZmFsY29ucy5uZXRfM2JkcW9ycTgzOTFjOTBwZTliOHNmZHFiMzBAZ3JvdXAuY2FsZW5kYXIuZ29vZ2xlLmNvbQ.76bmh9hnt80km4f8k09qkgfri7&hs=121

20
21

Dec 21

8:00 AM to 9:00 AM

Youth Bkb camp at OW & ECC

Calendar:

Allendale Public Schools Events Calendar

This event has a Google Hangouts video call. Join: https://hangouts.google.com/hangouts/_/apsfalcons.net/8am-youth-bkb?hceid=YXBzZmFsY29ucy5uZXRfM2JkcW9ycTgzOTFjOTBwZTliOHNmZHFiMzBAZ3JvdXAuY2FsZW5kYXIuZ29vZ2xlLmNvbQ.1be77utcq17q5cr7jmu11e0gt0&hs=121

22
23
24
25
26
27
28
29
30
31