Volunteer at APS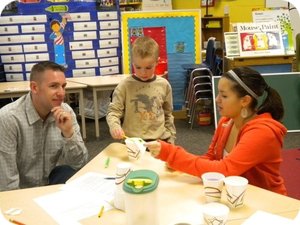 Parent Volunteers are very important and add to the success of Allendale Public Schools!
Allendale Public Schools require a Volunteer Criminal Background Check (ICHAT) be completed for each individual volunteering at school or on school field trips.
The ICHAT process requires you to fill out the ICHAT form, bring it with you, along with your driver's license, to any school secretary. The secretary must personally make a copy of your drivers' license and have you sign the form in his/her presence. You may not complete this procedure for another individual.
The screening process takes from one to two weeks. An individual must be cleared before volunteering.
Once approved, your approval is good for five years. It is not necessary to fill out a form each year.
You can download the required volunteer ICHAT form here.