Covid-19 Daily Update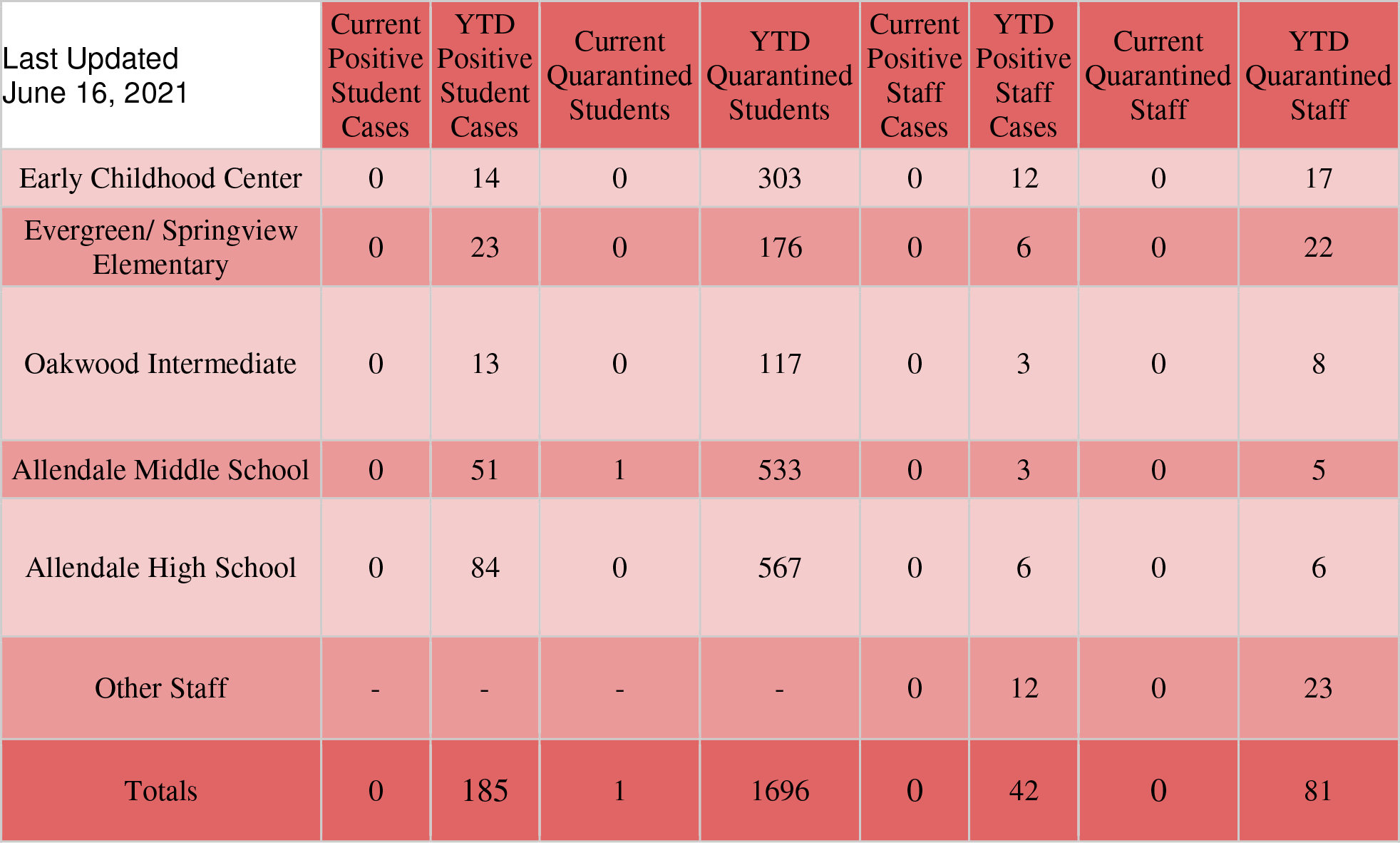 New Staff Cases Reported:
October = 4
November = 9
December = 12
January = 1
February = 1
March = 3
April = 10
May = 2
June = 0
New Student Cases Reported:
September cases = 2
October cases = 2
November cases = 14
December cases = 23
January cases = 13
February cases = 10
March = 15
April = 78
May = 28
June = 0
Notes:
-Other Staff includes ancillary staff, transportation, district administration, and operations not specifically assigned to a school building.
-APS follows all guidelines issued by the Ottawa County Health Department.
-Quarantined is determined by the Ottawa County Health Department and includes confirmed close contacts only.
-"Close contact" is an individual within 6 feet of a confirmed positive case for a minimum of 15 minutes.
-Close contacts are quarantined and therefore excluded from school for a minimum of 10 days.
-A "Confirmed Positive Case" is an individual who has tested positive for COVID-19.
-Confirmed Positive Cases are excluded from school until released by the Ottawa County Health Department.
-All Quarantined and Confirmed Positive Cases are kept strictly confidential.
APS Return to School Fall 2020 Plan
Allendale Public Schools
District Administration Office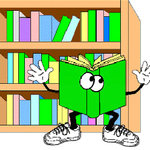 May 19, 2021
APS Libraries are OPEN this Summer!
This summer, you can check out books from the APS school libraries!  The Early Childhood Center, Evergreen, Oakwood and the Middle School libraries will be open weekly from June 15 through August 12, 2021.  The schedule is as follows:
Tuesdays:
Early Childhood Center open 1 PM - 5 PM
Middle School open 5 PM - 9 PM
Thursdays:
Evergreen open 1 PM -5 PM
Oakwood open 5 PM - 9 PM
Please note: The libraries will be closed July 4-9
May 19, 2021
The Amazing Reading Bus is Back!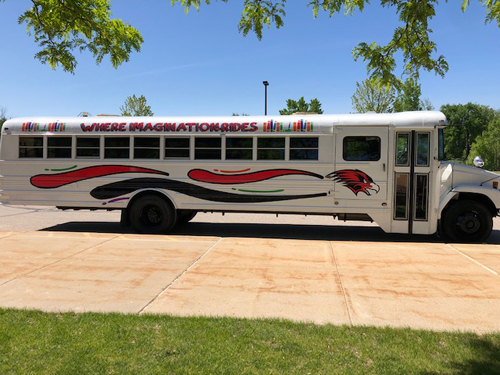 The Amazing Reading Bus will be traveling to neighborhoods near you this summer beginning on June 21 and running through August 12!  The bus is stocked with books for toddlers through middle school age students. It works just like a library, you may check books out and then return them when you are done or before the last day on the schedule.  We are unable to stop at all of our Allendale neighborhoods, but you may visit any of the locations listed on the schedule to participate.
District Upcoming Events

All Star Drivers Training class

Time:

9:00 AM to 12:00 PM

Calendar:

Allendale Public Schools Events Calendar

Board of Ed Meeting

Location:

Oakwood Intermediate, 7267 Pierce St, Allendale, MI 49401, USA

Calendar:

Allendale Public Schools Events Calendar

All Star Drivers Training class

Time:

9:00 AM to 12:00 PM

Calendar:

Allendale Public Schools Events Calendar