Welcome to Allendale Public Schools
April 26, 2019
Robin Kline Stands Out Amoung Ottawa County Math Teachers
Congratulation to Robin Kline  who was chosen among secondary math teachers across Ottawa County - due to the strong academic growth shown by her students - to share ideas about what she does in her classroom at the first meeting of the Ottawa ISD Secondary Math Network.

Robin emphasized having high expectations, setting students up for success, and building strong relationships. It was so awesome to have an Allendale teacher featured among the highest-scoring teachers.

Next steps will be county-wide secondary math teachers visiting each other's classrooms in learning lab formats throughout next year.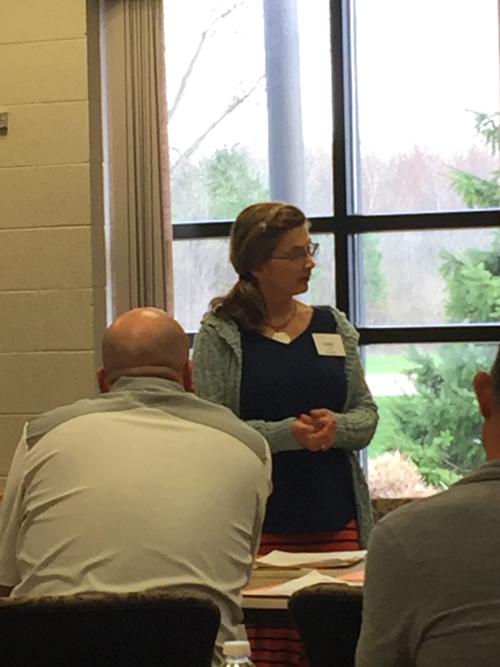 April 17, 2019
Athlete Mentoring Program
Our Athlete Mentoring Program started last week! Our very own high school athletes mentoring our youngest Falcons! Here's a few pics of this awesome start to AMP 2019!