Slide Show: APS Celebrates School's End with Drive-Through "Reverse" Parade
There were signs and banners, balloons, lines of slow-moving vehicles and lots of calls to "Have a good summer!" last Thursday evening at the Pierce St. Campus as the APS community gathered to celebrate the end of the school year.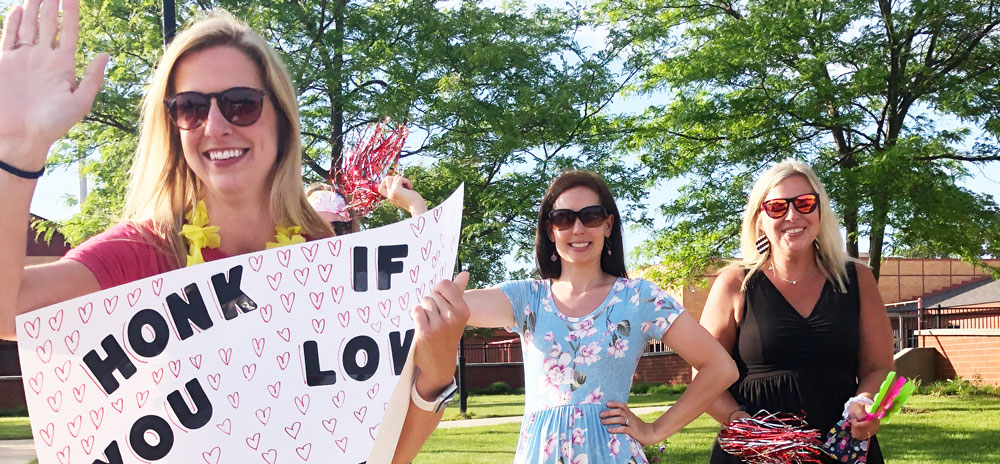 There may even have been a tear or two as cars full of students and parents snaked through the campus round-abouts in a "reverse" parade past teachers and staff who were lined up near each school building, cheering everyone on.
They were there to celebrate the end of the school year that was interrupted in mid-March as schools all over the country closed down in the midst of the COVID-19 pandemic. Teachers who spent months seeing their students almost exclusively in online "ZOOM school" now wore leis and sunglasses -- and a few silly hats -- as they cheered their students into the next grade level.
Have a good summer, everyone! See you soon!
See the slide show