May 19, 2021
APS Libraries are OPEN this Summer!
This summer, you can check out books from the APS school libraries! The Early Childhood Center, Evergreen, Oakwood and the Middle School libraries will be open weekly from June 15 through August 12, 2021. The schedule is as follows:
Tuesdays:
Early Childhood Center open 1 PM - 5 PM
Middle School open 5 PM - 9 PM
Thursdays:
Evergreen open 1 PM -5 PM
Oakwood open 5 PM - 9 PM
Please note: The libraries will be closed July 4-9
May 19, 2021
The Amazing Reading Bus is Back!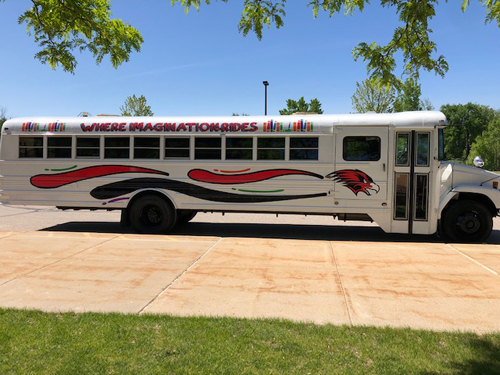 The Amazing Reading Bus will be traveling to neighborhoods near you this summer beginning on June 21 and running through August 12! The bus is stocked with books for toddlers through middle school age students. It works just like a library, you may check books out and then return them when you are done or before the last day on the schedule. We are unable to stop at all of our Allendale neighborhoods, but you may visit any of the locations listed on the schedule to participate.
February 22, 2021
Kindergarten Registration Information
Kindergarten Registration for the 2021-2022 school year is open. Registration forms and additional details about how to register are here. Click on the picture below to watch the video: