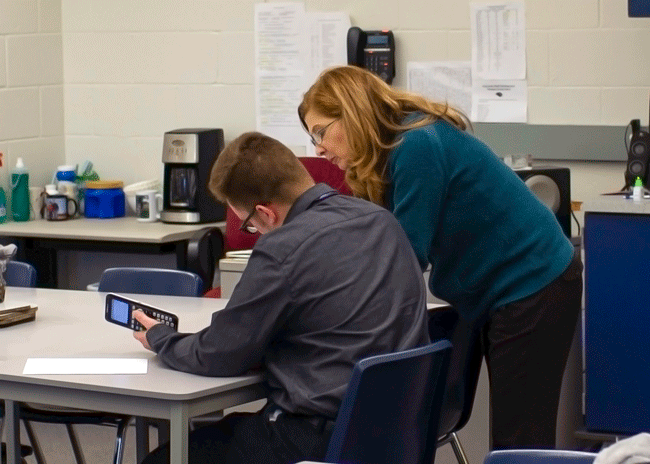 Counseling Office
Welcome to the AHS Counseling Office. We hope this information will prove helpful, leading you towards your path to your future. Research career choices, financial aid, scholarships, colleges, and much more. Here's some information we hope you'll find helpful:

Transition to High School
School Counselors
Jason Fogel: Students with last names beginning with A-L
Laura VanDyke: Students with last names beginning with M-Z
AHS Courses
Check out the AHS Course Descriptions.
AP Test Information

Letter to parents

Registration Forms
Testing Out
Students can earn high school credit by "testing out" of courses where they exhibit a reasonable level of mastery. Read more:

Test Out Policy

Test Out Request Form
Graduation Requirements
The Michigan Merit Curriculum outlines graduation requirements.
Here are AHS Graduation Requirements.
Online Learning
Allendale High School offers a variety of online Advanced Placement (AP) and regular courses. Check out course information for courses through Michigan Virtual School, then see Mr. Fogel or Ms. Pellegrom.
Personal Curriculum
A Personal Curriculum is available to all high school students. Check the Michigan Department of Education website for information. Notice: Parents have a right to request a Personal Curriculum for their student at any time. If you would like to do so, please contact the counseling office.
Transcripts
Seniors and alumni: To request your high school transcript to be sent to a college or university, please set up an account with Parchment.
Counseling Office
Kristin DeGroot
Secretary
Jason Fogel
Guidance Counselor
Laura VanDyke
Guidance Counselor
Office Hours
Monday - Friday
7 a.m. - 3:00 p.m.
COLLEGE VISITS

Calendar:

Allendale High School Guidance/Counseling Calendar

Calendar:

Allendale High School Guidance/Counseling Calendar

Calendar:

Allendale High School Guidance/Counseling Calendar

Calendar:

Allendale High School Guidance/Counseling Calendar